New York :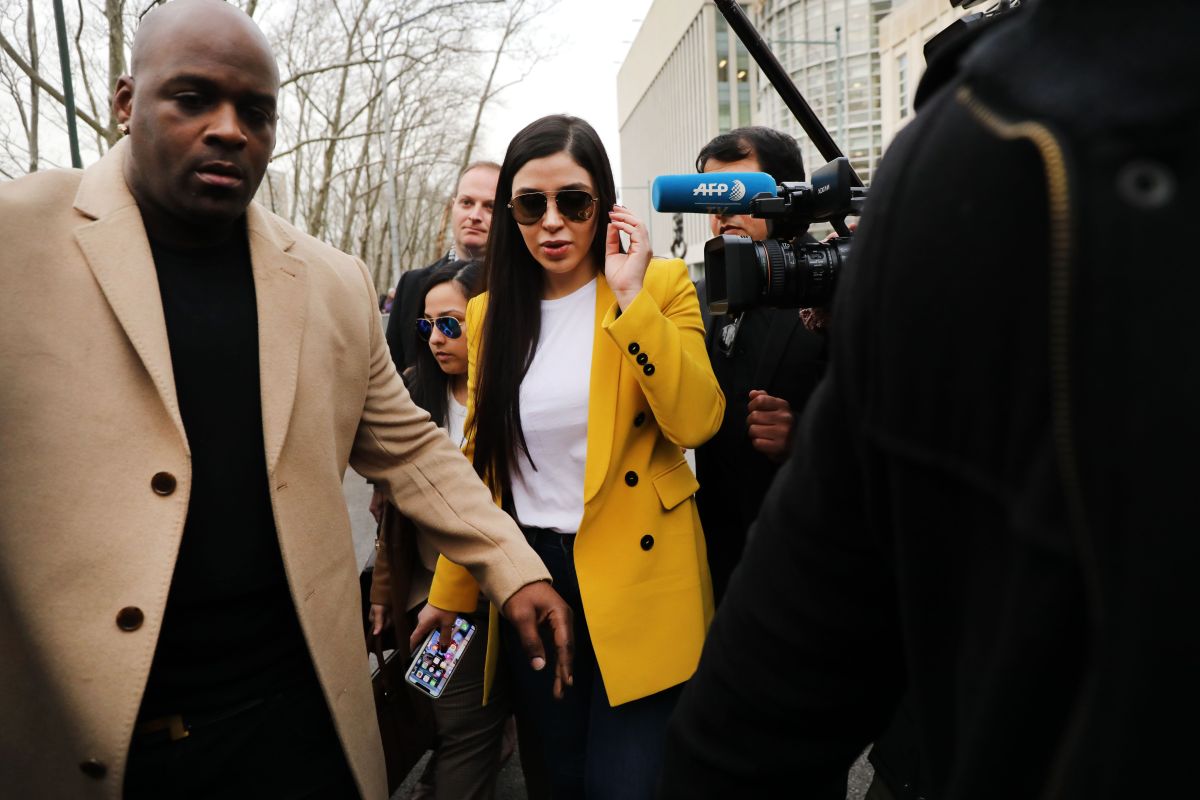 An alleged handwritten letter by Joaquin "El Chapo" Guzman It is one of the evidence on which the investigation was based to arrest his wife, Emma Coronel, accused of international drug trafficking on Monday in the United States.
Among the evidence that FBI agent Eric S. McGuire includes in an affidavit filed on Wednesday, February 17, to obtain the arrest warrant against Coronel, is said document handwritten in the one who negotiates the heroin trade with a partner.
Heroin trafficking
"With respect to Cleto, increase production to make it work. Say hello to Cleto. Tell him to please give me a hand, so that the first sale is on my part … because I have many expenses here, "says the letter quoted in the document.
McGuire details in this document that Cleto is a Durango-based drug trafficker who produces heroin for El Chapo Guzman. He also details that when he speaks of "many expenses" he refers to the bribes he had to pay in jail, in addition to the money to support his family.
"The mother of twins it will say something to you and my children. Please, be attentive compadre. She will explain it to you, "the letter says. "The mother of the twins has a message for all of you," he adds. The mother of the twins is Colonel, according to the FBI agent.
[El arresto de Emma Coronel evidencia la sospecha de EE.UU. de que ella ayudó a 'El Chapo' a manejar el Cártel de Sinaloa]
According to McGuire, this letter was authenticated by various witnesses, including cooperating witness number 1. A source from the Drug Enforcement Administration (DEA) confirmed to Noticias Telemundo that the witness referred to by the FBI agent is Damaso lopez, also know as Graduate, a former collaborator of El Chapo who spoke out against him during the trial in 2019.
The letter could have been written by Guzmán during one of the periods he spent in detention in the Altiplano, the maximum security prison located in the State of Mexico, between 2014 and 2017, which was interrupted by his escape in July 2015.
Dámaso López served as deputy director of the Puente Grande prison in Jalisco, from where he escaped El Chapo in 2001. He has also been linked to the murder of Mexican journalist Javier Valdez in Culiacán, Sinaloa, on May 15, 2017.
López testified during Guzmán's trial that Coronel had helped him carry out his elaborate 2015 escape plan from the Altiplano.
McGuire adds that Colonel received the money from the sale of more than five kilos of heroin by Cleto and cooperating witness 1.
"I know from my research that Cleto and cooperating witness 1 provided Coronel with the drug product of more than 5 kilograms of heroin, "McGuire states in the indictment.
Collaboration in the escape of 'El Chapo'
Likewise, Agent McGuire also details how Coronel allegedly helped her husband escape from a Mexican maximum security prison in 2015.
"Cooperating witness 1 told me that Coronel agreed to help facilitate Guzmán to escape from Altiplano through an underground tunnel. According to cooperating witness 1, Coronel met with him and asked him to help Guzmán escape from the Altiplano prison. Collaborating Witness 1 agreed to help, "the document describes.
[Emma Coronel estaría bajo investigación por su presunto rol en la fuga de El Chapo en el 2015]
The document details that she acted as a messenger between Guzmán Loera and his partners and children, Iván, Alfredo, Ovidio and Joaquín. Thus, the handwritten letter signed by Guzmán Loera, authenticated by multiple witnesses, contains detailed instructions on the ongoing operations of the Sinaloa Cartel, including the transport of narcotics.
"I ask you to always agree with my four children. Hire accountants across the state, and pay the boys and widows from there, and what's left per month, half is for you and the other half for the four of them, "he wrote El Chapo to a collaborator.
Citing protected witnesses, the FBI one describes in these documents how Coronel helped run her husband's drug empire, assisting him with shipments between 2012 and 2014, and helping him evade US and Mexican authorities.
"Coronel grew up with knowledge of the narcotics industry and married Guzmán when she was a teenager… Coronel was aware of the tons of cocaine shipments that were being shipped, the tons of heroin that were being produced… he understood the drug proceeds that he controlled during his marriage to Guzmán ", the document reads.
El Chapo she married Coronel in 2007 when she was just 17 years old; she was the daughter of Inés Coronel, one of the founders of the Sinaloa Cartel.
The FBI agent assures in the document that Colonel "provided cooperating witness number 1 with about $ 100,000 dollars and instructed him / her to arrange the purchase of property near the prison." To do this, he would have spent a total of about $ 1 million.
Coronel would have met with López and four of Guzmán's children to buy the land and plan the excavation of the tunnel through which her husband would end up escaping on a motorcycle on rails, including the logistics to take him to the Sinaloan mountains.
Attorneys Jeffrey Lichtman and Mariel Colón, who were part of the defense in the trial against El Chapo Guzmán will also represent Coronel, although they could not provide further details about the charges he faces.
Coronel, 31, with Mexican and US citizenship, was detained at Dulles International Airport. It will be presented by videoconference in the Federal Court of the District of Columbia on Tuesday. The woman, also originally from Sinaloa, is specifically accused of conspiring to import and distribute cocaine, methamphetamine, heroin and marijuana.
Mike Vigil, former head of international operations for the US drug agency DEA, said that she "was involved in drug trafficking since she was a little girl. He knows well how the Sinaloa Cartel works ".
"I think the Chapitos (Guzmán's sons from previous relationships) and Ismael 'El Mayo' Zambada (who is presumed to be the current leader of the cartel) are trembling now," he said, because he believes that Coronel will probably collaborate with the US authorities. Vigil said the same in an interview with Noticias Telemundo.
"He will cooperate, I have no doubt," Vigil said. "She has great motivation and those are her twins," he added.
With information from AP and Reforma.