New York :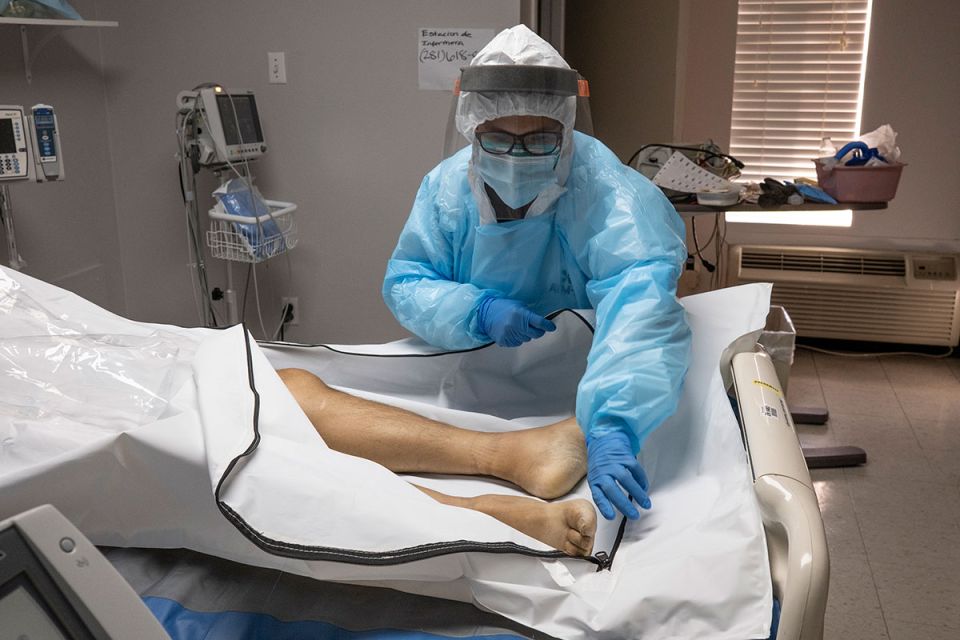 The United States reached half a million deaths from COVID-19.
Photo: Go Nakamura / .
The United States reached 500,000 deaths from COVID-19 this Monday and remains the country with the highest number of infections, registering 28,168,735, according to the count carried out by Johns Hopkins University.
According to the latest reports from the American university, California continues as the state that registers the most deaths from the pandemic with 49,401, followed by New York (46,876), Texas (42,236), Florida (30,065), Pennsylvania (23,580), New Jersey (22,874) and Illinois (22,506).
As for infections, California is still in the lead with 3,531,856, followed by Texas with 2,596,891, third is Florida with 1,868,772, New York is fourth with 1,591,672 and Illinois is fifth with 1,174,332.
Regarding the number of infections by country, the United States is in the lead (28,168,735), followed by India (11,005,850), Brazil (10,168,174), the United Kingdom (4,138,225) and Russia (4,130,447).
During the weekend, in interviews he gave to the American media, epidemiologist Anthony Fauci called it "terrible and historic" that the country approached 500,000 deaths from the pandemic, figure that has already been exceeded.
"If you look at what has happened now, and we are still not out of that, half a million deaths. It's terrible. It is historical. We haven't seen anything like this in over 100 years since the 1918 influenza pandemic, "Fauci told NBC News's" Meet the Press "program.
He also predicted that the inhabitants of the United States could continue with the use of the mask until the year 2022.
"You know, I think that might be the case and again it really depends on us seeing it normal"Fauci said on CNN's" State of the Union. "
For his part, the President of the United States, Joe Biden, predicted that this February the country would exceed half a million deaths, which has already been fulfilled, and that the figure could reach up to 600,000 deaths.
With these figures, The United States remains the country with the highest number of deaths from COVID-19 (500,000), followed by Brazil (246,504), Mexico (180,107), India (156,385) and the United Kingdom (120,987).
Keep reading: Fauci predicts that it is "possible" that Americans will have to wear masks also in 2022