New York :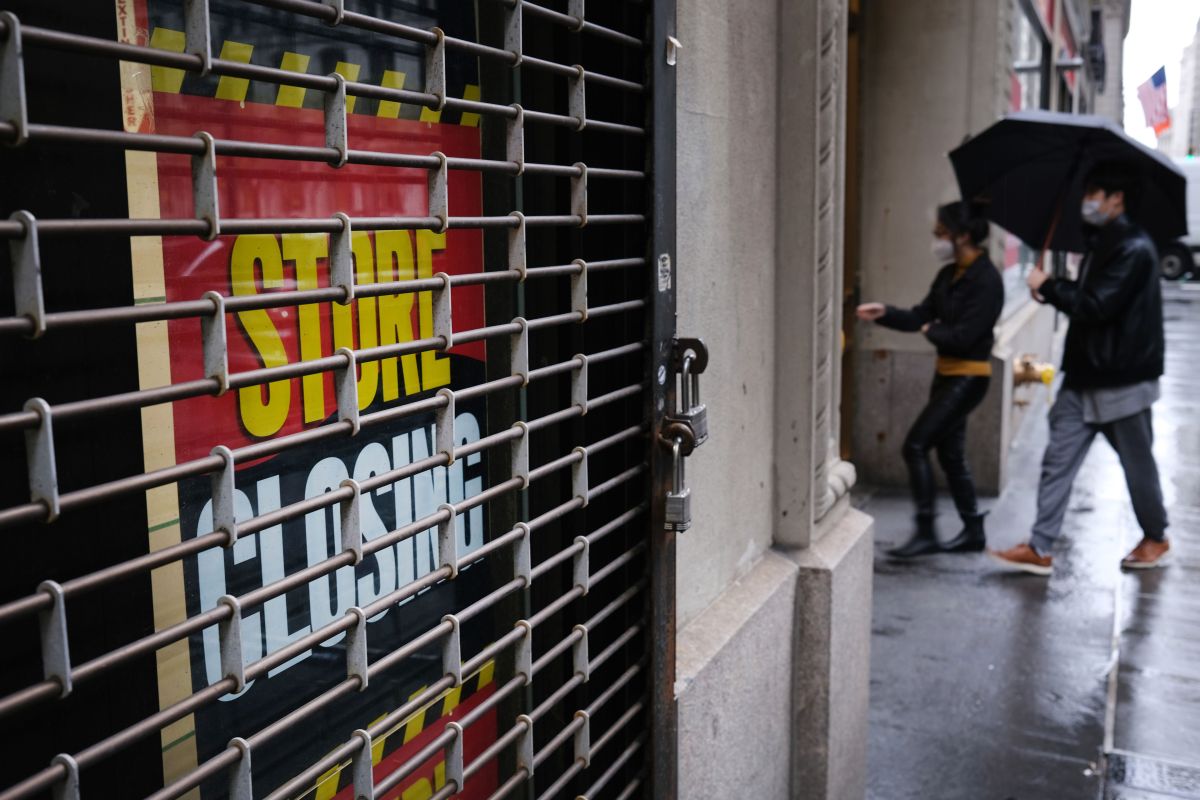 Lack of demand for the virus has been the cause of many business closures./Archive
Photo: Spencer Platt / .
It is the virus. Everything has to do with the coronavirus, but in particular, the drop in consumption and with it economic activity had more to do initially with the rules of social distancing and with the fear of the disease than with the government mandate to close businesses.
Between July and September, the Bureau of Labor Statistics (BLS) has monitored almost 600,000 businesses and one of the conclusions it draws from this pandemic period is that 56% of them have experienced a drop in demand for their products and services. but only 19% had closing orders at the time. The first affected employers of 72 million workers, the second to those of 26 million.
The study reveals that those most affected by the mandatory closures were those related to art, entertainment and recreation, education services as well as hotels, bars and restaurants. Due to the virus and the effects of a continuous reduction in economic activity, airlines, food services and mining were affected.
Due to the virus, due to closures and because everything is connected in the economy, 52% of establishments asked employees not to work with or without pay during some time between the months in which the report was made. All in all, 51% of them (employers of 43.5 million workers continued to pay at least a part to these non-working employees and 42% took over the health insurance.
Slightly less than two-thirds of businesses have received a loan or COVID-related assistance to rehire or keep employees on the payroll. It is something that has helped companies that employ 74.2 million people, almost 60% of workers in the private sector.
But these aid have ended for months, the unemployed are reaching the end of their unemployment insurance if they have not done so already and the special aid for unemployed due to the pandemic ends on December 26. Meanwhile, the numbers of infections, hospitalizations and deaths are higher than in April. Congress wants to list a transitional stimulus that addresses unemployment and aid to small businesses among other things.
Small businesses maintain confidence but enthusiasm is beginning to wane, optimism tabulated by the index compiled by the federation of independent entrepreneurs NFIB fell to 101.4 in November, the biggest drop since the recovery began in April. The risk of failure may rise if growth slows – as it is already showing signs of doing so – and there is no stimulus for more help.