New York :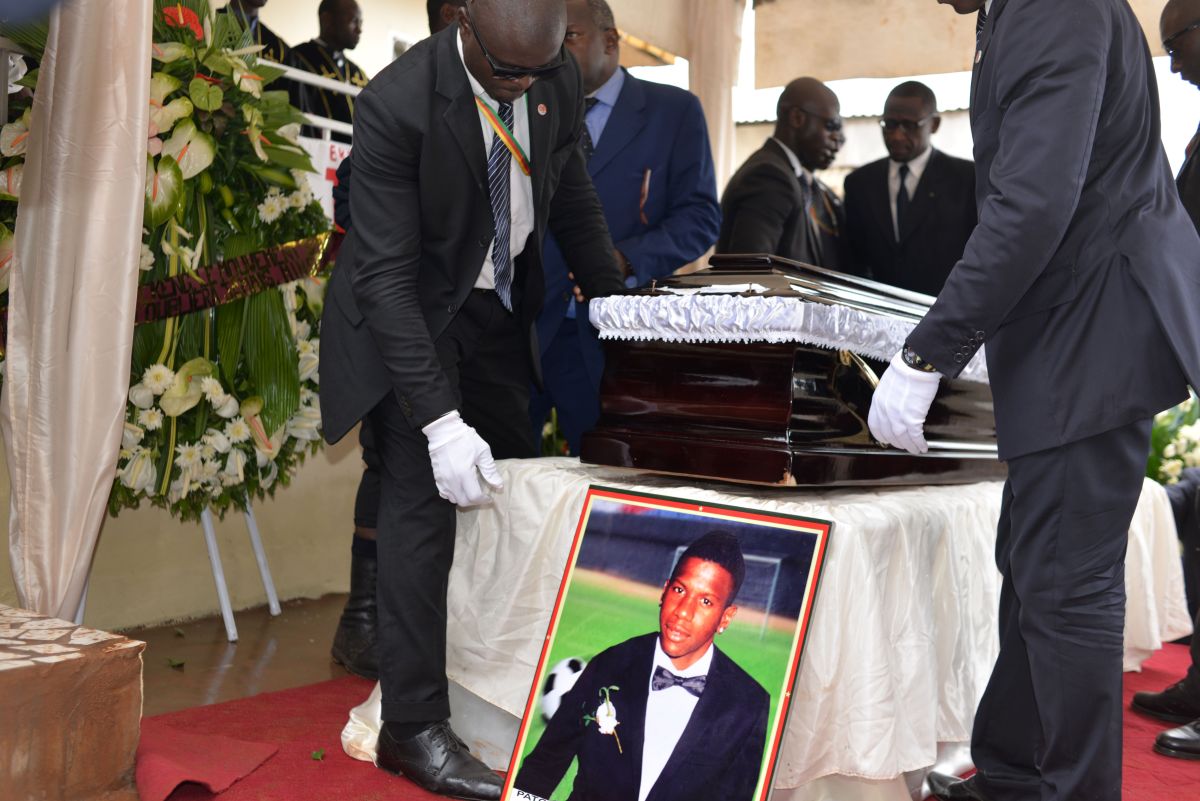 Patrick Ekeng passed away in 2016.
Photo: REINNIER KAZE / . / .
The Romanian Justice has found today guilty of culpable homicide to the doctor who attended the Cameroonian international of the Dinamo Bucharest Patrick Ekeng, who died in 2016 in the hospital to which he was transferred after collapsing during a first division match.
The Bucharest Court of Appeal considers that the convicted doctor, Elena Duta, was grossly negligent in not attempting to revive the Cameroonian player during the three minutes it took for the ambulance to arrive.
The sentence, which cannot be appealed, establishes a prison sentence of 18 months, which is suspended, and forces the sentenced to do community service for two months.
🔴The doctor who treated Patrick Ekeng in the stadium after suffering a stoppage in the middle of the game is convicted of murder https://t.co/0VlbRJqVqN

– Sportyou (@SportYou) February 22, 2021
During the investigation into the death of the player, who was 26 years old, it was discovered that the ambulance that transferred him was not equipped with the necessary resuscitation equipment.
The court has also ordered that compensation of 200,000 euros ($ 243,000), covered by the insurance company that covered the match, be paid to the footballer's family, according to the Romanian newspaper Gazeta Sporturilor.
"We believe that justice has been done and we hope that it is a warning sign, both for clubs and for those who provide medical care to athletes"Said Ekeng's family lawyer Vlad Hossu.
🎥 Tragedy in football! Cameroonian Patrick Ekeng from #Dynamo Bucharest died in full gamehttps: //t.co/W8M8RfLUuQ

– Telemundo Deportes (@TelemundoSports) May 6, 2016
Ekeng, who was 26 years old at the time of his death, died of cardiorespiratory arrest on 6 May 2016 in a hospital in Bucharest, where he had been transferred after collapsing during the Dinamo-Viitorul of the Romanian league.
According to the autopsy, Ekeng suffered from heart problems. The Cameroonian's death caused consternation in Romania, where Dinamo Bucharest fans constantly remember him at his matches and went to raise funds for the footballer's family.
Ekeng, who became international with the Cameroon team, played for Córdoba between 2014 and 2015 and previously he was in the French club Le Mans and the Swiss Lausanne.