New York :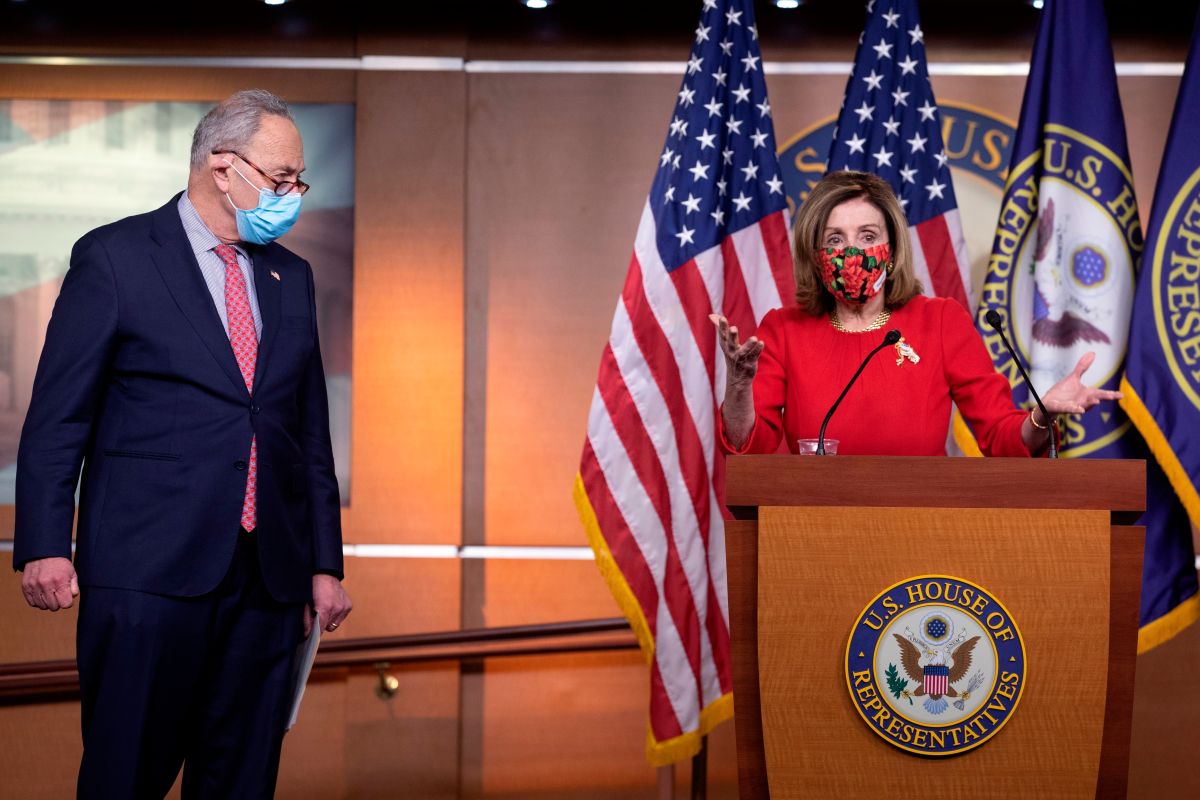 Chuck Schumer and Nancy Pelosi, Democratic leaders in Congress.
Photo: Michael Reynolds / EFE
President Donald Trump will be exposed to a new impeachment trial, but this would begin months after his departure from the White House.
Congressman James E. Clyburn, one of the highest-ranking Democrats, the House of Representatives would vote in favor of a new trial against Trump on Tuesday, but it would take time to send the resolution to the Senate.
The impeachment is to convict Trump of inciting the attack on the Capitol on January 6, when hundreds of his followers forcibly entered the building in an incident that left four dead, including a police officer.
Legislative action is different from invoking Amendment 25 of the Constitution, that allows the removal of a president. Lawmakers and other political figures have called for Trump's resignation over the Capitol events.
The Democrats' Calculation
According to what Clyburn explained, the time to obtain the impeachment of Trump through impeachment is short since the Senate is in recess until January 19, a day before Biden assumes the presidency.
However, the Democrats do not want to stop judging Trump since that way he could be sentenced to never again hold public office. The House would vote in favor of impeachment on Tuesday, but would leave it until after the first 100 days of the Biden administration in order to expedite the new president's agenda, especially related to the fight against the coronavirus and mitigate its economic effects. .
It is for this reason that the Democrats, who will have the majority in the House and Senate, prefer to put Trump on trial well into spring. The main goal is not to distract the Biden government in its early days.