New York :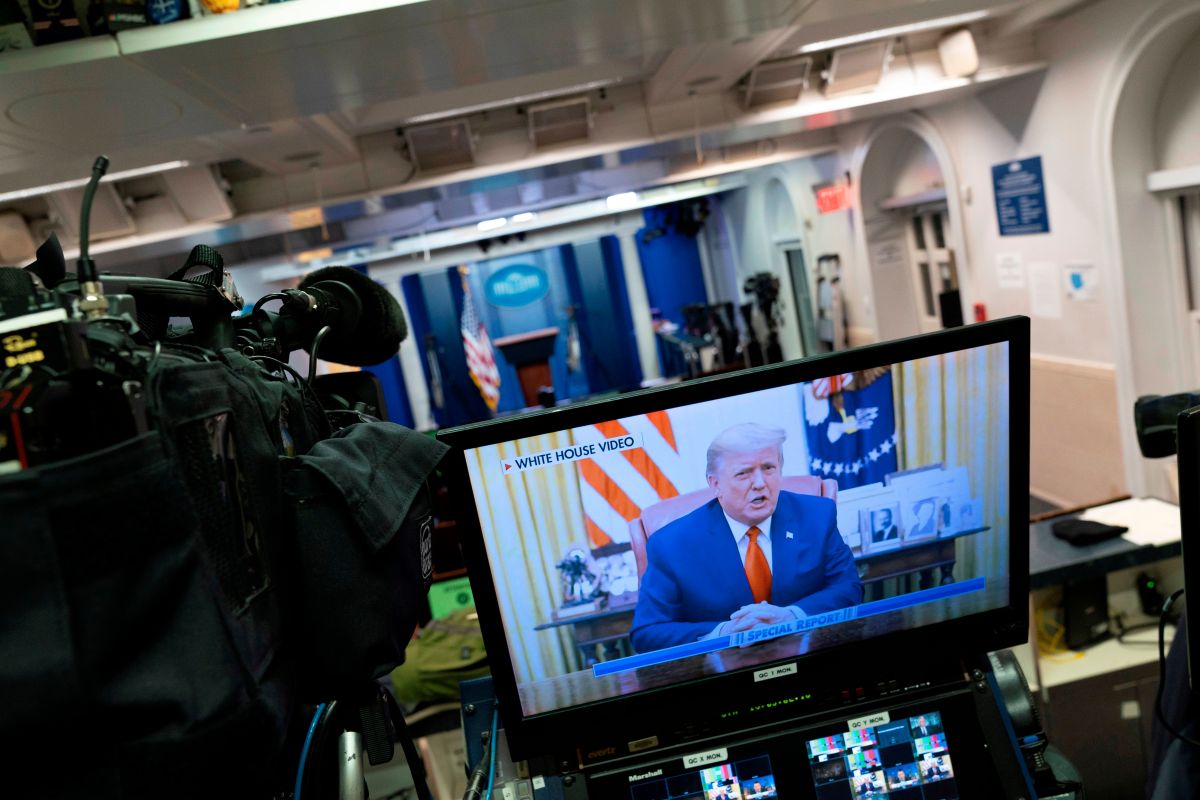 Trump recorded the video Wednesday.
Photo: Chris Kleponis / EFE
The outgoing president, Donald Trump, assured this Wednesday in a message to the nation that he "unequivocally" condemns the violence of last week, when his followers stormed the Capitol in Washington, and called to calm the spirits and help promote peace in the country.
"We have seen too many riots, too many mobs, too many acts of intimidation and destruction, "said Trump in his message, in which, however, he made no allusion to today's vote in the House of Representatives, which gave the green light to the opening of the second political trial against him. .
– The White House (@WhiteHouse) January 13, 2021
This Wednesday, Trump became the first second to be brought to a second impeachment in his first term. If convicted, the tycoon could not return to hold public office.
Message to followers
Referring to his supporters, he noted that "making the United States great again has always consisted of defending the Rule of law, to support the men and women of the forces of order, to enforce and defend the most sacred traditions and values ​​of our nation ".
"The violence of the mobs goes against everything I believe in," he stressed, assuring that none of his followers could "disrespect the law or our great American flag."
"If you do any of these things," he warned, "you are not supporting our movement."