New York :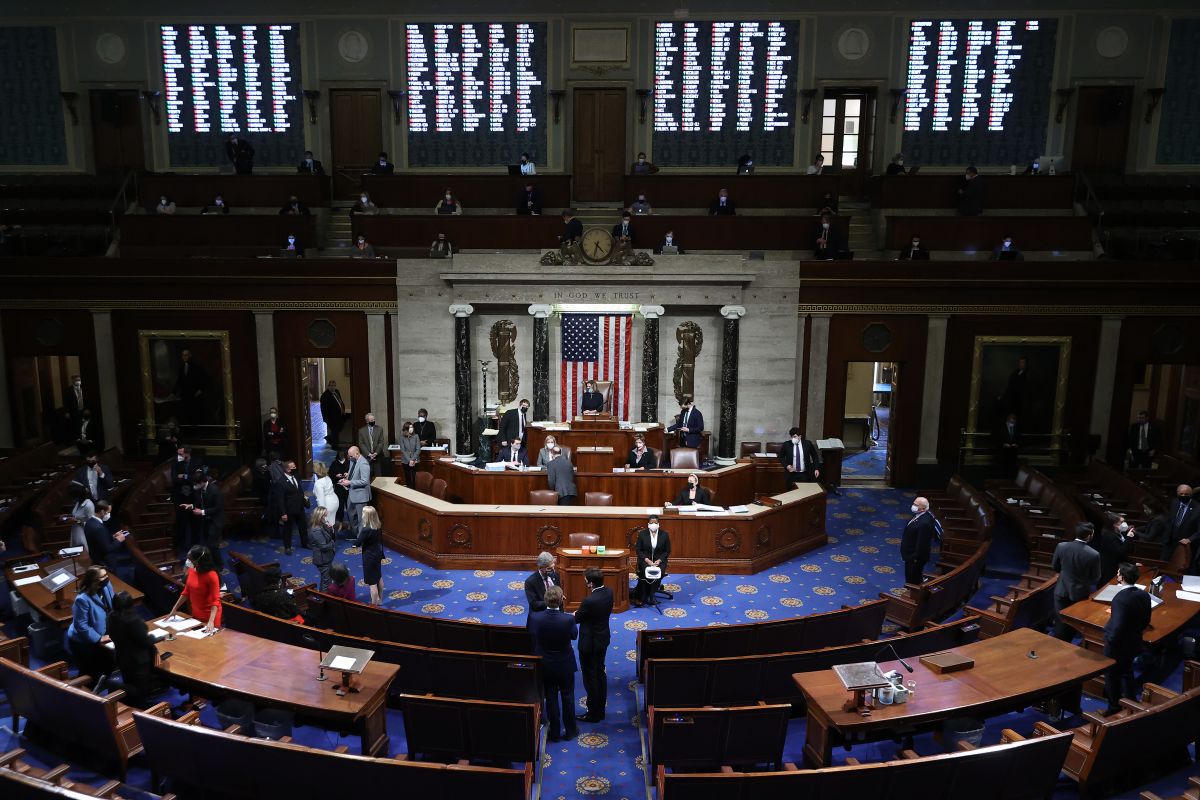 The Chamber during the Impeachment vote.
Photo: Chip Somodevilla / .
They turned their backs on him.
10 Republican congressmen voted to impeach Donald Trump for inciting the insurrection that led to the assault on the Capitol on January 6.
The new indictment made Trump the first president to be subjected to two impeachment processes.
These are the Republicans who voted for impeachment:
1. Liz Cheney (Wyoming)
2. Anthony Gonzalez (Ohio)
3. Jaime Herrera Beutler (Washington)
4. John Katko (New York)
5. Adam Kinzinger (Illinois)
6. Peter Meijer (Michigan)
7. Dan Newhouse (Washington)
8. Tom Rice (South Carolina)
9. Fred Upton (Michigan)
10. David Valadao (California)
Those who voted No
Some of the Republicans who voted against him impeachment asserted that Trump's actions should have repercussions, but expressed that the process will cause more division in the country.
Trump asked his supporters on Wednesday to avoid violence ahead of Biden's inauguration.