New York :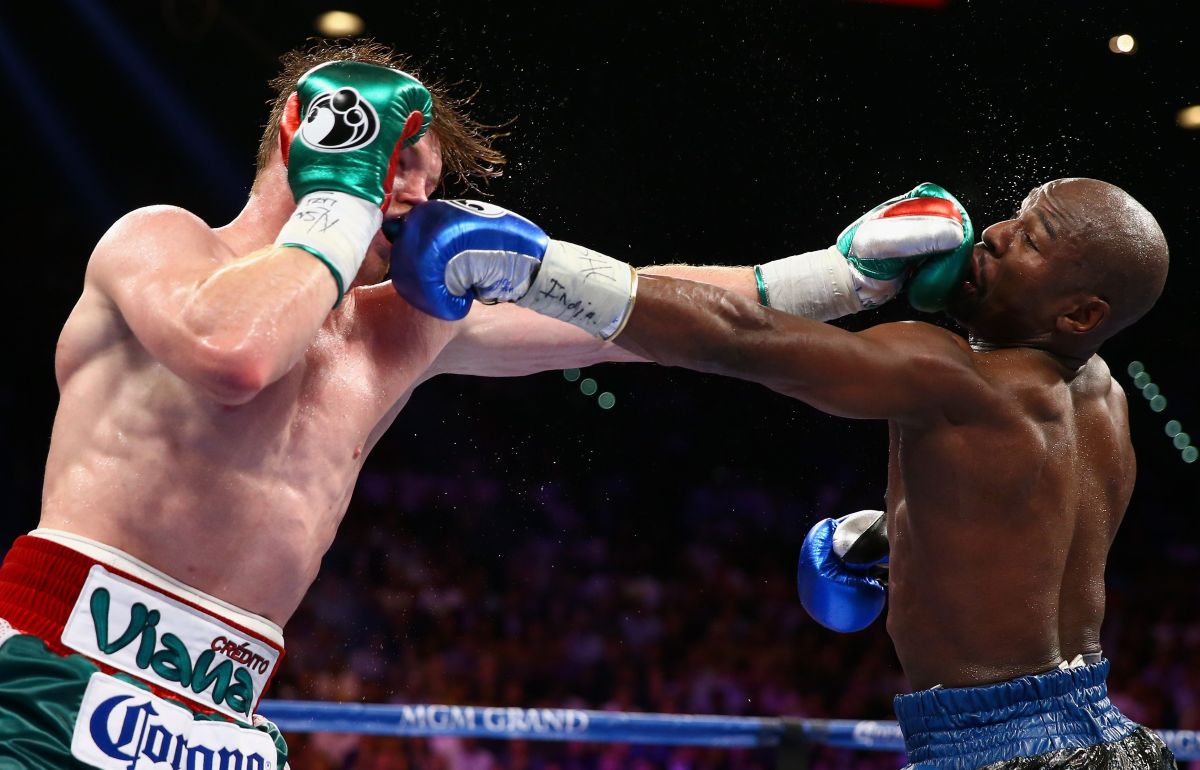 Álvarez and Mayweather in picture from September 14, 2013.
Photo: Al Bello / .
Saúl "Canelo" Álvarez he has made it his goal to unify all the world super middleweight championships. His first step will be to face Britain's Callum Smith on December 19 in San Antonio.
But one unfinished business for the Mexican fighter that all boxing fans have wanted to see is Saúl Álvarez's rematch against the only man who has beaten him as a professional, someone he has properly replaced as the biggest star in active boxing.
In a telephone interview, "Canelo" answered the question that many have asked: why not face Floyd Mayweather Jr.?
"Well, I don't really know why, I've always said I'd be delighted to be able to remove that thorn," said Álvarez. "I would love to, but for one reason or another it could never happen unfortunately and I don't think it happens because he's never going to risk a fight with me at this point. So we left it, I take it as an apprenticeship, but I would love to ".
When they met in 2013, the still very young redhead was no match for the crafty super champion, who abused the Mexican with his quickness and counterattack.
Mayweather, 43, recently made a new return to the ring for an exhibition fight against youtuber Logan Paul.
Regarding his idea of ​​winning everything in the super middleweights, Álvarez explained his motivation:
"We are doing it for a reason, It is not that I need it or not, but it is to make history, nobody has made it in history, having all four titles at 168 pounds and obviously at this weight is more difficult as well.
READ MORE:
Canelo Álvarez: "Thank God I have my worst enemy on my side"