New York :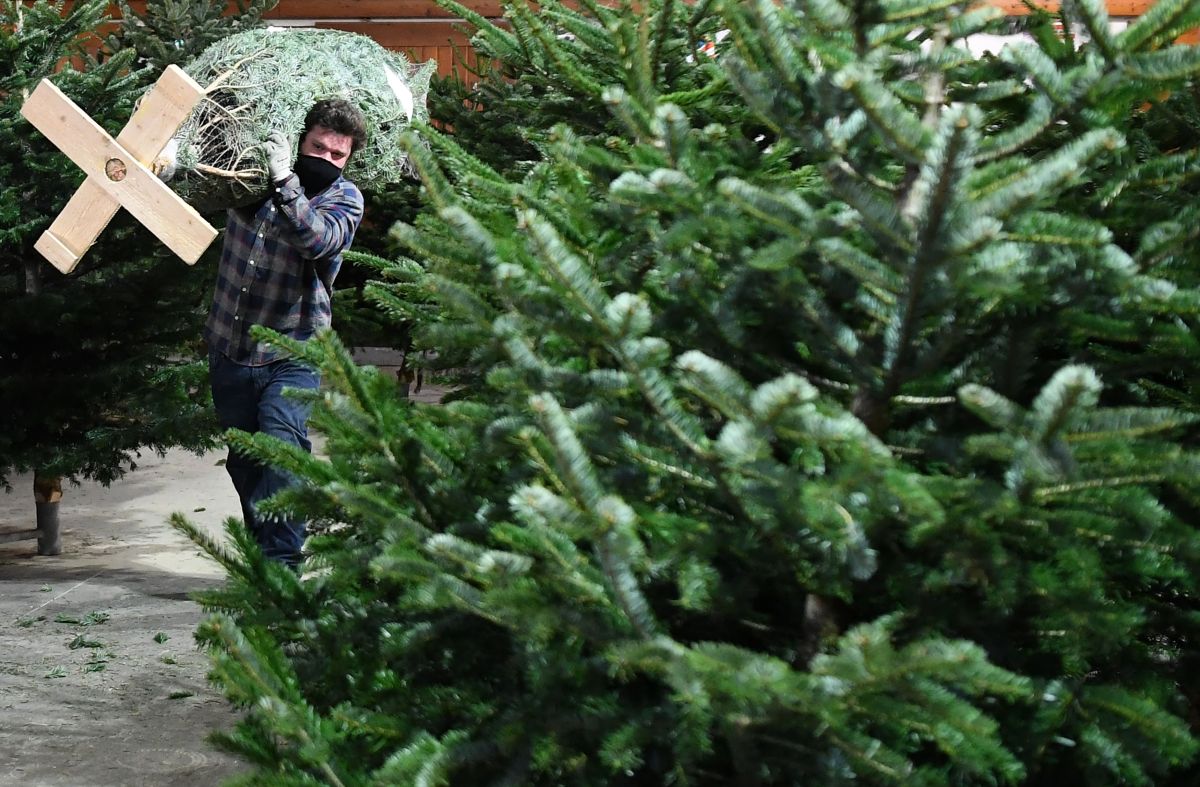 Consumers in the United States will spend more than $ 2 billion on natural Christmas trees.

Photo: HELMUT FOHRINGER / . / .
The price of Christmas trees has increased a 7 percent on average during this year 2020.
The National Christmas Tree Association has observed a significant increase in the number of buyers that came out earlier than usual. The price of trees has been on the rise for several years, said Doug Hundley, a spokesman for the association, to the Bloomberg agency.
This year the farmers decided to plant fewer trees to guarantee their price. Although in some nurseries the trees have been exhausted, you can still find specimens of less than 6 feet.
In recent years the price of trees has increased by 2 to 3 percent. However, final sales data will be available until after the holidays.
Why did the price of Christmas trees increase?
The increase in the price of supplies needed by nurseries led to the increase in the price of trees this year. The average cost of a 6 to 8 foot sapling is around $ 50 and $ 80 dollars registering an increase of about $ 5 dollars in relation to last year.
Producers posted the best sales during the weekend of December 5-6 and according to Bloomberg, it is estimated that consumers in the United States will spend more than $ 2 billion on natural trees this winter.
The interest in having a natural tree at home is attributed to the coronavirus pandemic since thousands of families seek to add a little joy to homes. Due to mobility restrictions families feel safer going out to buy a natural tree in an open place instead of visiting a closed establishment. It has also forced people who do not usually have a tree in their home to acquire it for the first time.
Related: Why a restaurant refuses to pay a waitress the $ 2,000 tip she received for Christmas.
The National Association of Christmas Trees reported that it developed a protocol for the sale of trees during the coronavirus pandemic and has recommended to its affiliates to prefer the use of payment through contactless systems.
So that a Christmas tree can reach maturity in the field must spend more than 8 years And with good care you can have a home life of 4-5 weeks according to the National Christmas Tree Association.
In the United States the 98 percent of the trees are grown sustainably.
You may be interested: