New York :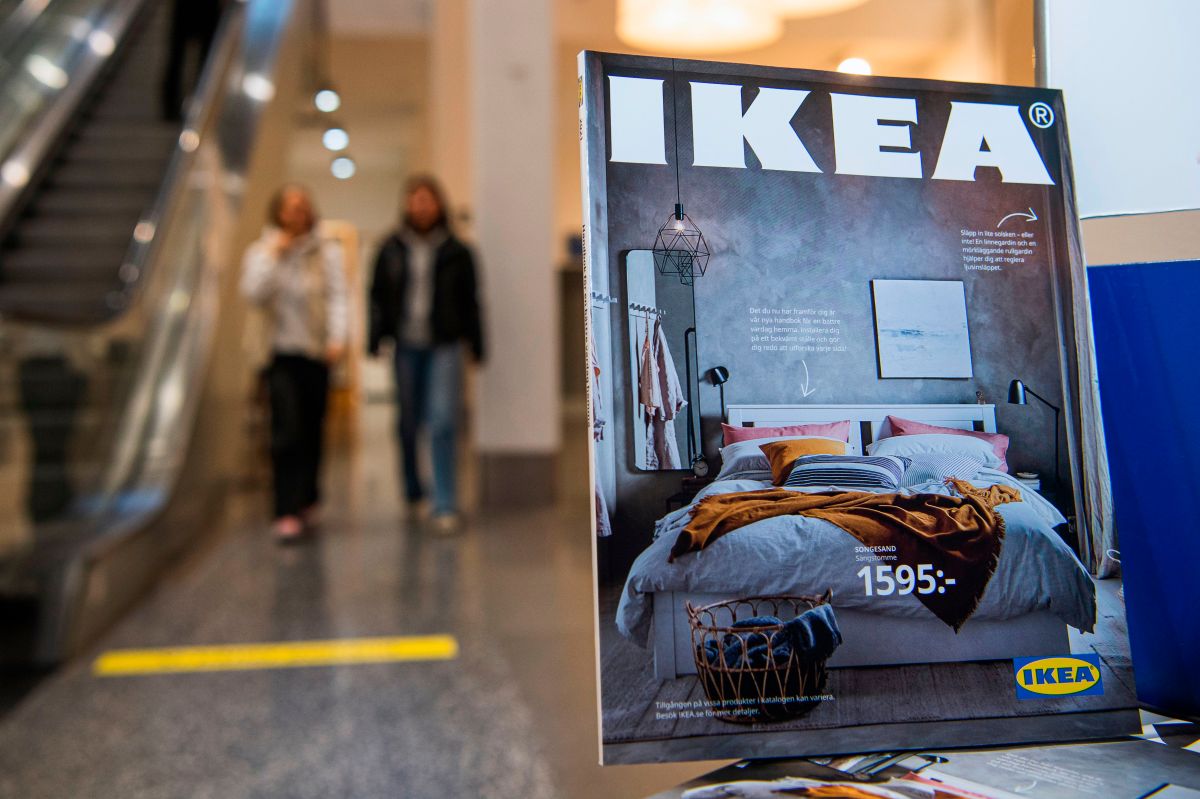 Ikea printed more than 200 million copies of its catalog in 2016.
Photo: JONATHAN NACKSTRAND / . / .
At its peak it was said that the catalog of Ikea it had a greater circulation than the Bible. The Swedish furniture giant will stop printing your catalog on paper starting next year.
"Times are changing," Konrad Grüss, the company's CEO, said in a statement. "Ikea is transforming its business model to be more accessible and digital while embracing new ways of connecting with more people."
The first Ikea catalog appeared in 1950 and it was written in Swedish. It was 16 pages long and listed all of the company's products in simple black and white drawings. A year later it was expanded to 68 pages by Ikea founder Ingvar Kamprad, who distributed 285,000 copies. The catalog quickly became a vision of modern life and in a bible for furniture lovers.
In 2016 Ikea printed more than 200 million copies of its catalog to distribute it in 32 different languages ​​in the 50 countries where it has a branch. The catalog has been online since 1998, making paper publishing increasingly obsolete, Grüss said.
Customer behavior has evolved, especially during the coronavirus pandemic as "the catalog has been less used."
The decision is part of a long-term review of the company as it tries to cope with growing competition from an increasing number of furniture companies that are closing in on the Swedish giant.
Online sales grew by more than 45% last year Because consumers used augmented reality to project images of furniture onto the walls of their homes, and this year the coronavirus provided an additional opportunity for hundreds of consumers who remodeled part of their home.
Related: Ikea teams up with LEGO to make a series of very special decorative boxes.
The increasing shift towards online shopping has made the catalog less useful, which is why the 2021 edition, which was published last summer, will be the last on paper.
The decision is part of the company's environmental policy to try to reduce its carbon footprint and start sell used furniture as a way to prolong your life.
During the fall of 2021 the retailer plans to pay tribute to its catalog making a book with tips and inspirational decorating ideas.
The catalog of Ikea it has often been compared to print runs such as the Bible, the Koran, and the Harry Potter books, although Grüss is not sure if they ever reached first place.
You may be interested: