New York :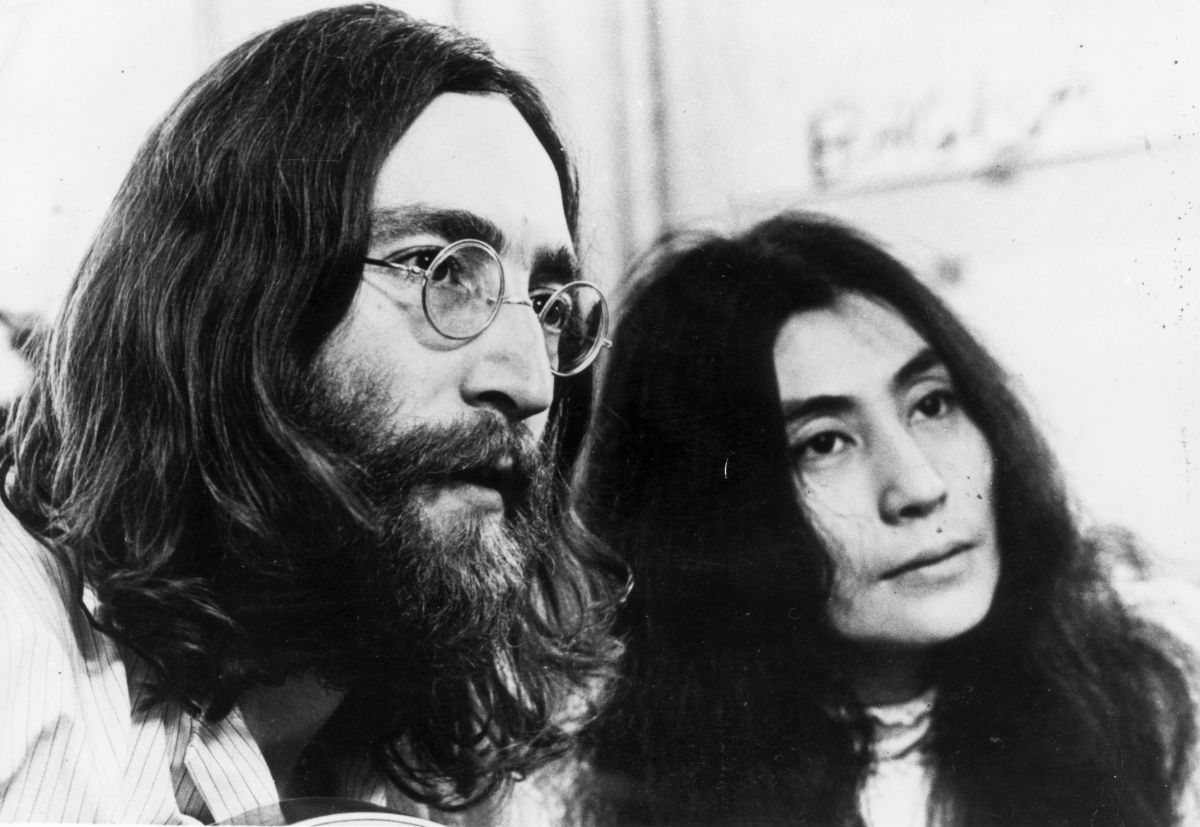 John Lennon and Yoko Ono.
Photo: Keystone Features / . / .
"You're lying, it can't be true … He's not dead, I don't believe you", were the first words that came out of the mouth of Yoko Ono, when Dr. Stephan G. Lynn gave her the news that John Lennon had died.
Considered one of the greatest musicians in all of history, The leader of The Beatles lost his life on a day like today, but in 1980, after being assassinated outside the Dakota Building, In New York.
Ono could not resist the shock of the news, and fell into tears on the floor of Roosevelt Hospital. "He started hitting his head on the ground. I put my hands on her so she wouldn't get hurt, I was afraid that we were going to have a second patient ", confessed Lynn, after being interviewed for The New York Times.
The day that John Lennon died he had done a photo shoot for Annie Leibovitz, who immortalized the English singer and his Japanese wife on one of the magazine's most iconic covers Rolling Stone.
That same day, at 1 in the afternoon, as the photos were taken in the morning, Lennon had a nearly three hour interview with RKO radio host Dave Shaolin.
"I have always considered my work as a single piece, whether it is with the Beatles, with David Bowie, with Elton John, with Yoko Ono… and I believe that my work will not be finished until I am dead and buried. And I hope that's still a long, long time away"Was what Lennon confessed in that same talk, far from knowing what would happen next.
Lennon had a meeting with Mark David Chapman, who at night would end up killing the creator of "Imagine". He asked for an autograph on a copy of Double Fantasy.
John and Yoko went to The Record Factory to record the single "Walking on Thin Ice", song that Ono recorded, which the Liverpool singer predicted as number one in her career. After denying an invitation to eat at a restaurant next to him, the night ended in the most tragic way possible: John Lennon was shot five times by Chapman and later lost his life at the Roosevelt.
"At that moment the whole world came together and created a ring around the world. That memory, although it has faded, is there… we are together ", Yoko Ono confessed years later in the documentary "The day John Lennon died."