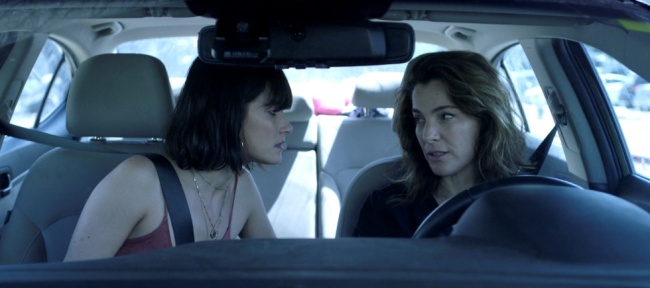 Apple presents the official trailer of 'Losing Alice', an exciting cinematic journey based on a complex narrative that intertwines flashbacks and flashforwards, all to lead the viewer by the hand through the conscious and subconscious of its protagonist.
Ayelet Zurer plays the Alice of her title, a 48-year-old film director who has felt irrelevant since raising her family. After a brief meeting on the train, he becomes obsessed with a charismatic 24-year-old screenwriter, Sophie (Lihi Kornowski), and finally decides to give up his moral integrity in order to gain power, relevance … and above all, success and recognition.
Through the prism of this free female interpretation of the Faust myth, the miniseries explores themes such as jealousy, guilt, fear of aging or the complex relationships that women have with each other and with others. But above all, according to Apple itself, 'Losing Alice' is a love letter from its screenwriter and director, Sigal Avin.
The first three episodes of this acclaimed Israeli series will premiere outside its country of origin through Apple TV + next Friday the 22nd. From there and as usual, a new episode every Friday for a total of eight.
Click here to see it on YouTube. This and other trilers you can find on our Dailymotion channel,
or in the section Movie trailers and videos of the web.