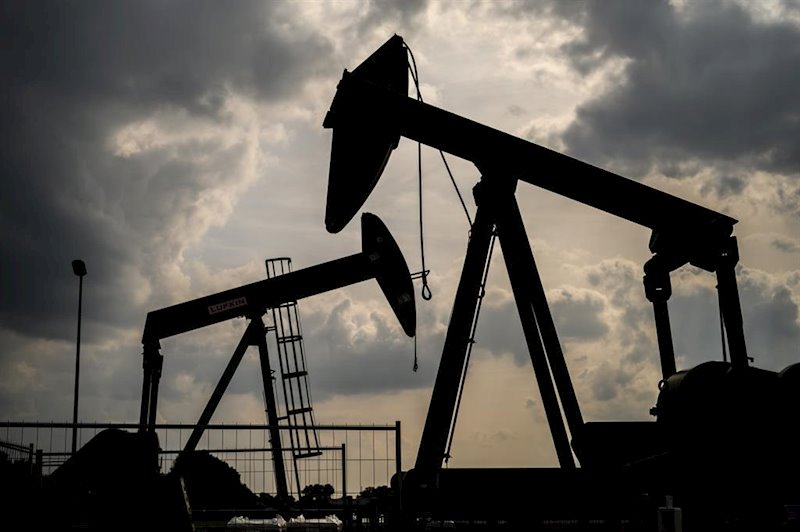 Good perspectives on the oil price for this 2021. In recent days there has been a general increase in the forecasts that various firms such as Bank of America (BofA), Goldman Sachs or Morgan Stanley They do about 'black gold'. In fact, oil has won the favor of experts, who now believe that it can reach $ 70 throughout the year.
"Prices have been ahead of our expectations," say BofA's commodity strategists, who have raised their forecast on the average price of a barrel of Brent type, the benchmark in Europe, for this year. They believe it will be around $ 60, up from the previous estimate of $ 50. And they add: "Also we believe prices could temporarily rise to $ 70 in the second quarter of 2021".
Why is this improvement? Very easy. Bank of America says that the change in expectations is closely related to the decision of the Organization of the Petroleum Exporting Countries (OPEC +), which extended its supply cut agreement until the first quarter of the year and withdrew an additional 180 million barrels from the market, "creating more reserve capacity." Also to what happened in Texas, where the low temperatures that have been registered in recent days "should reduce world inventories by 50 million more barrels, which would further support prices."
But this firm has not been the only one to raise its forecasts. So has Goldman Sachs, which now believes that global demand will recover faster than supply and that will drive the price of crude oil. Specifically, the US bank has raised its estimates for Brent by $ 10 for the second and third quarters of 2021, claiming that the decrease in expected inventories, the increase in marginal costs to resume 'upstream' activity and the Speculative entries will give a new boost to the price.
That leads him to expect the benchmark barrel in Europe to reach $ 70 in the second quarter, compared to the $ 60 he had previously forecast, and for the third quarter it raises it to $ 75, compared to the previous 65. And Morgan Stanley has also improved its view on oil.
Its experts expect Brent crude prices to rise to $ 70 a barrel in the third quarter due to "signs of a much improved market", including prospects for a pick-up in demand. Although everything will depend on what happens at the OPEC + meeting next week. "Given that Russia is likely to push for another increase in production, and that others might be looking forward to it as well, it could be an intense meeting," Oanda experts say.
THE RISKS TO OIL
Precisely, BofA recalls, the meeting of the producers in a few days is a major risk for the price of oil. And it is that Saudi Arabia may have a difficult time persuading the rest of the members to abstain from voting in favor of increasing production. The agreement with Iran also poses another risk. "The biggest downside risk for crude in the short term may come from a new nuclear deal with Iran, since a new agreement could bring 2 million barrels a day to the market in a short time, "they comment.
However, they also point out that there are three factors that, in their opinion, "should continue to support the recovery of energy prices." It's about improving oil supply / demand fundamentals, unprecedented global fiscal and monetary stimulus, and a stronger external position for China, the world's largest importer of raw materials.
And what does this mean for oil in the medium term? "Despite the turmoil, we project Brent to average $ 50-70 per barrel through 2026, and we believe that prices could reach $ 100 per barrel during this period ", concludes BofA.