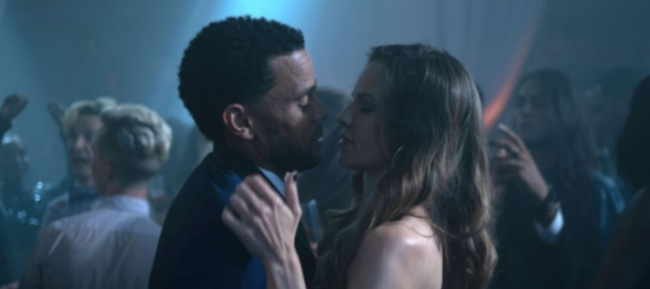 Lionsgate has released the official trailer for 'Fatale', psychological thriller starring Hilary Swank (' Million Dollar Baby ') and Michael Ealy (' The Intruder ') that will have its premiere in US theaters on December 18. The director of' Traffik ', Deon Taylores the director of the film from a script by David Loughery.
In the movie, after a crazy one-night stand, Derrick, a successful sports agent, watches his perfect life slowly disappear when he discovers that the sexy and mysterious woman he risked everything for is a police detective who entangles him. his latest research. As he desperately tries to put the pieces together, he falls deeper into his trap, risking his family, his career, and even his life.
We are talking about a provocative psychological thriller and an unpredictable game of cat and mouse where one mistake can change your life. Along with Swwank and Ealy, the film stars Mike Colter, Jamaal Lewis, Kali Hawk, Sam Daly, Mara Birta, Geoffrey Owens, and Damaris Lewis. Taylor is producing the project alongside his Hidden Empire Film Group partners Roxanne Avent and Robert F. Smith.
This and other trilers you can find on our Dailymotion channel,
or in the section Movie trailers and videos of the web.Click here to see it on YouTube.