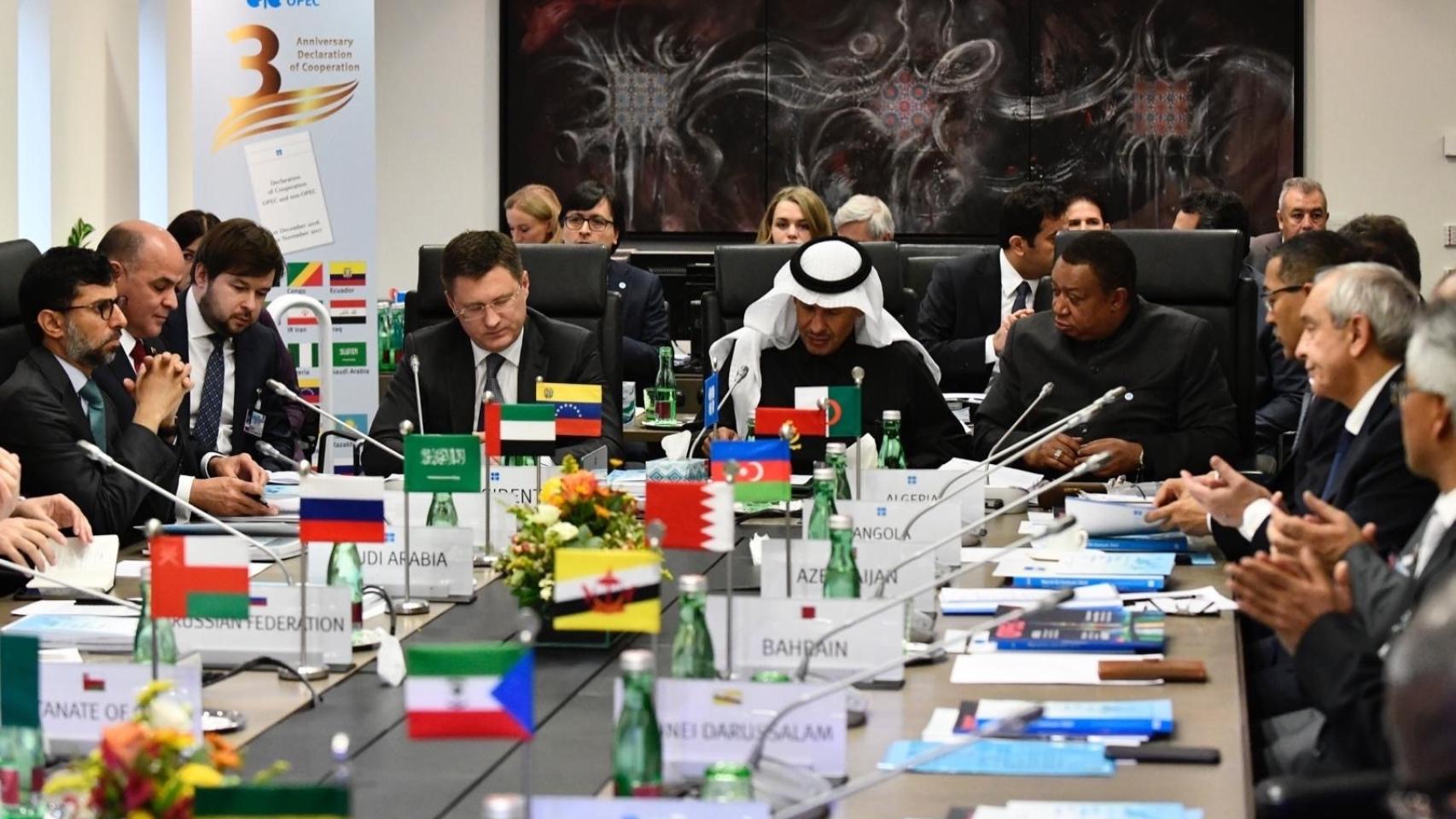 New cut in crude oil production. The Organization of the Petroleum Exporting Countries and Russia (OPEC +) have agreed to reduce generation by half a million barrels a day. This means that will go on to produce 7.2 million barrels of crude oil per day (mb / d) compared to the 7.7 million barrels per day they generated so far.
The decrease will not be limited only to the month of January. Saudi Arabia will make an effort to reduce its production, which has made it possible to Russia accept an agreement that also contemplates that in February the production rate will be lowered to 7.12 mb / d and in March to 7.07 mb / d.
According to the distribution of the adjustments foreseen for the coming months, Russia and Kazakhstan may increase their production by 65,000 and 10,000 barrels per day in February and March, while Saudi Arabia will not increase its production
Saudi Arabia will strive
In fact, the Saudi Minister of Energy has revealed at a press conference that his country will "voluntarily" cut its production by one million barrels a day between February and March, including its corresponding adjustment, thus maintaining its crude supply at 8.125 mb / d throughout the period.
"The meeting recognized the need to gradually return 2 mb / d to the market, with a rhythm determined in accordance with market conditions, "OPEC said in a statement, published after the meeting ended, confirming the rhythm of relief in the production adjustment agreed last December by the oil powers with an increase of the supply of half a million barrels a day from January.
The assembled ministers have highlighted the unprecedented events of 2020 and the impact of the Covid-19 pandemic in the world economy and markets, as well as the adjustment measures undertaken by the cartel in response to exceptional challenges and market conditions.
In this sense, the countries of the OPEC + have pointed out that increased infections and the imposition of restrictions, as well as renewed uncertainty "have resulted in a more fragile economic recovery", despite market sentiment recently being boosted by vaccines, underscoring the need for caution due to weak demand and high overstock and other underlying uncertainties.
The price of crude
The ministers of OPEC and allied countries outside the cartel agreed to meet again on March 4, 2021.
The price of a barrel of oil reacted with strong increases to the OPEC + agreement, which dismissed further increase in production at the behest of Russia, which frustrated the consensus in the first meeting held this Monday.
In this way, the barrel of Brent, benchmark for Europe rose 4.95% to $ 53.63, while oil Texas, benchmark for the US, it revalued 4.47% to $ 49.75.