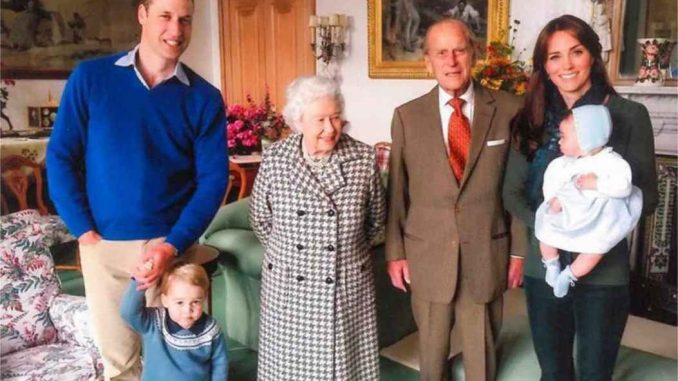 Queen and Prince Philip
The Duke of Cambridge participates in the new BBC One documentary, about his grandfather, Prince Philip …
In the new BBC One documentary 'Prince Philip: The Royal Family Remembers', Prince William made a hilarious revelation about his grandparents, Queen Elizabeth II and Prince Philip: that they' loved 'things' to go wrong 'in actual engagements.
The Duke of Cambridge shared:
"[A mi abuelo] he likes to make practical jokes and to be silly. He loved when things went wrong. My grandparents love when things go wrong. As you can imagine, they have lived a life where everything has to go right all the time, so when things didn't go according to plan, they chuckled. All the others mortified, ashamed and they love it, "he said.
And in a separate interview, the Duke of Cambridge's brother, Prince Harry, agreed:
"I think there's an imbalance where everyone does all kinds of things like, 'The Duke of Edinburgh is coming, let's make sure we do everything absolutely right. Remember that every year we have done well, let's do it '… but they both say:' I wonder if something is going to go wrong this year '. How interesting. '… What I remember now are the expressions on his face when things went wrong. He would just sit there calmly and watch us go by. "
And Philip's grandchildren remembered how the Duke of Edinburgh used humor to reassure people and was very witty.
Princess Beatrice said: "I think he has a very good observing mood, but you have to be quick, you have to pay attention. I think he uses humor to make people feel comfortable. He is also always there to break the ice, "he says.
William added: "He's brilliant at finding funny moments and making fun of people. If you try to be too smart with him and say something a bit silly, he will rush. "
William recalled an amusing incident in Scotland, when royalty came across a group of teenagers going on an expedition as part of the Duke of Edinburgh's prize scheme, and when Philip stopped to find out how they were doing, they didn't recognize him:
"We were traveling together as a family driving through Scotland. And we came across what was obviously a Duke of Edinburgh, backpacks on, and he saw them, stopped, and rolled down his window. He said to them, 'Good morning, how are you?' To which the smallest boy actually said: 'Go grandfather!'… To which my grandfather rolled up the window again, left smiling and said to everyone in the car: 'The young people of today'.