Since Apple released its famous AirPods in 2016, similar proposals have not stopped emerging, we are not only talking about imitations. Being able to listen to music anywhere, follow a podcast or go to the radio is something we can do with them using our mobile device as a link. The Ugreen X5 headphones They are one of the proposals that have appeared recently, and they can be a good starting point for those who want to have an interesting product at a price that is not unreasonable.
So are the Ugreen X5 headphones
The proposal that this Chinese manufacturer brings us gives a leap in quality with respect to previous editions, such as the T1 and T2 models. Here we meet a very elegant design, since the box starts from a black color with slight bluish tones and the headphones themselves follow that proposal. The impression as soon as we open the box is very good, it is evident that we are facing a product that appears to have quality.
The pairing occurs without any inconvenience, and they are suitable for any type of device that has a Bluetooth connection. In this case, they have been recognized the first time by an Apple device. To achieve the pairing it will be enough to take them out of the box and remove a small protective cellophane film that comes on the charging electrodes.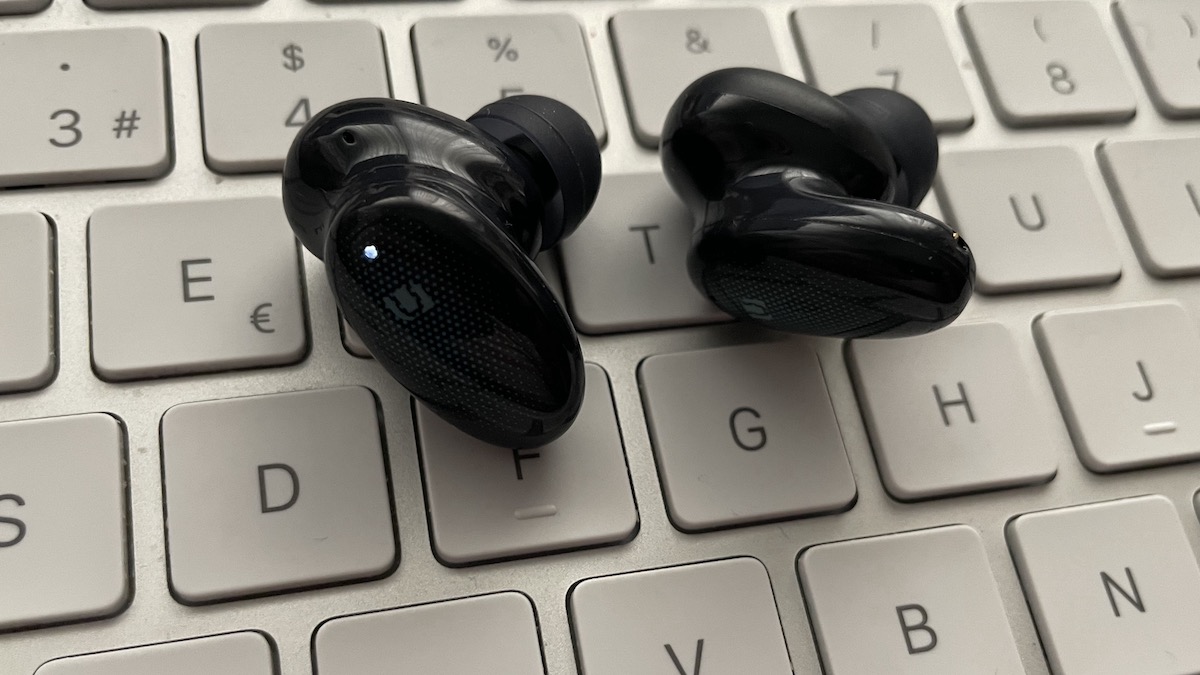 The feeling in the ear is not bad, they fit well and come with the silicone pads, in this case with the smaller ones. Once you put the headphones on, they don't move. That is, they are perfectly valid for practice sports that require impact, since they are not going to fall. They come with replacement ear pads of different sizes and with the charging cable, which adopts the USB-C standard.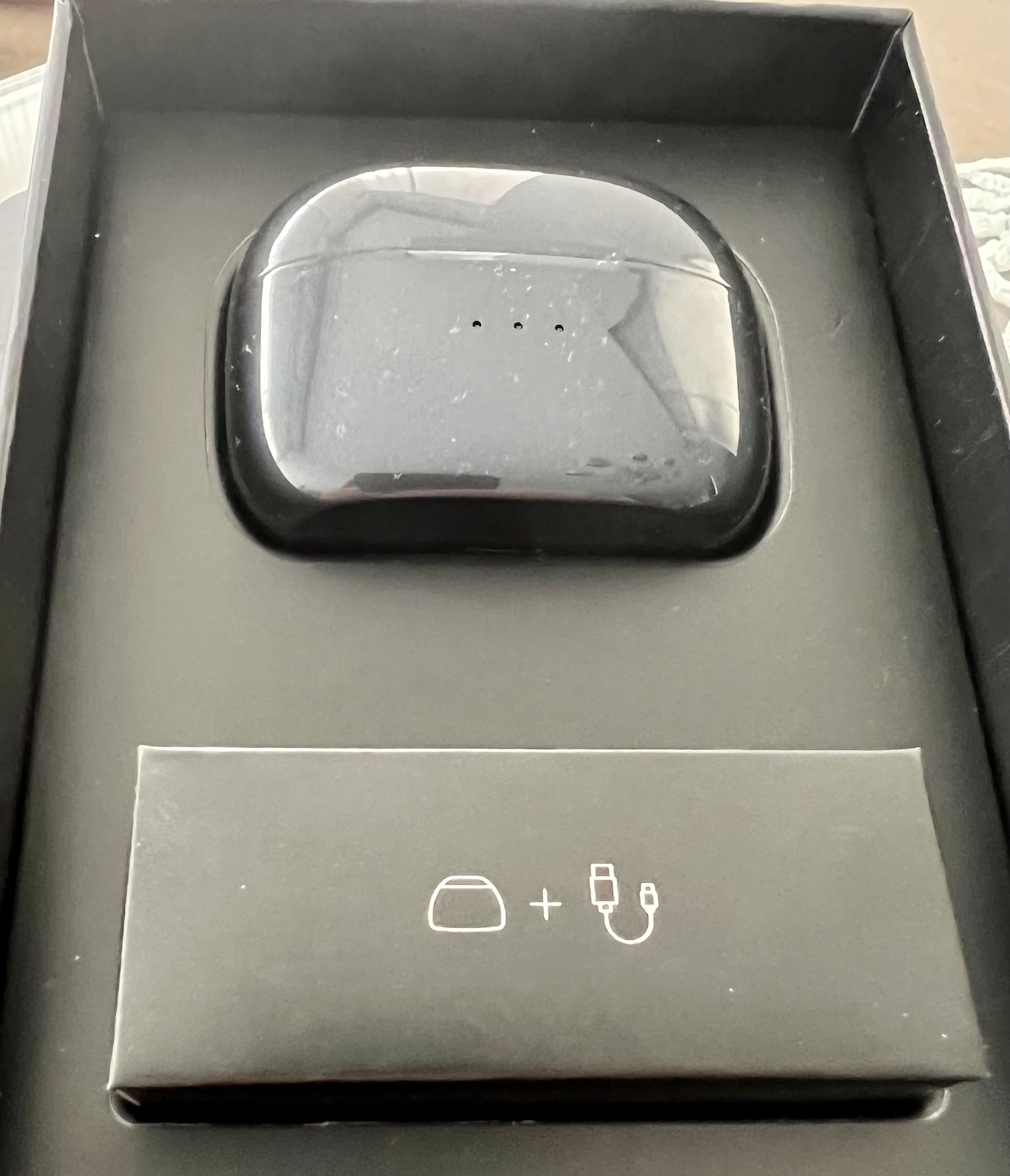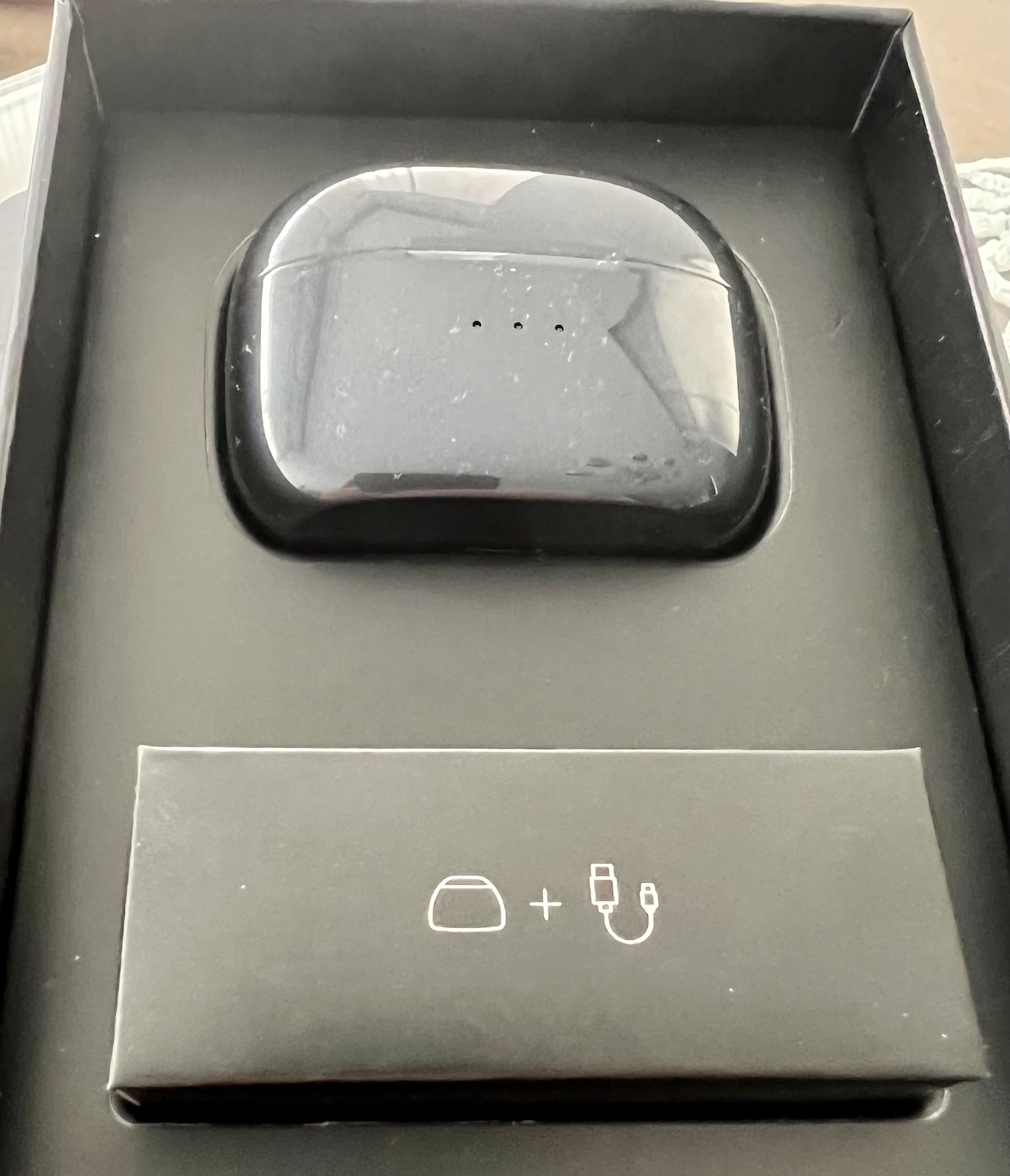 At the moment of truth, that is, the fidelity in the reproduction of the sound, the headphones behave quite well. They do not have that middle-loaded sound of the previous models, being much more balanced and offering a fairly reliable answer. That is, if you have some headphones, you will notice a certain difference, but it is not too pronounced. This is due to the fact that they incorporate 2 dynamic drivers of 10 millimeters and compound diaphragms.
With these headphones you can also make calls, they have four microphones, and the audio quality is quite good, you can hear your interlocutor perfectly and you can be heard clearly. It has a system specifically designed for reduce ambient noise and that communication is clearer.
With headphones you perform a good number of functions, such as:
One tap on any headset. Answer call, pause or resume music.
A 2-second tap on a headset. We reject the incoming call.
Two keystrokes on the right. Turn up the volume.
Two keystrokes on the left. You turn down the volume.
Three keystrokes on the right. We jump to the next song.
Three beats on the left. You go back to the previous song or to the beginning of the one you are listening to.
It should be noted that, sometimes, the headphones respond a little late to the keystrokes, especially if we have to give 3 touches. Therefore, you will have to repeat the action if you do not skip the song or go to the previous one.
Features of the Ugreen X5 headphones
Bluetooth Bluetooth 5.2 Bluetooth profile HSP, HFP, AVRCP, A2DP Codec Qualcomm aptX, AAC, SBC Frequency range 20Hz-20KHz Play time Up to 28 hours of battery (with charging case), 7 hours of music playback on 1 charge complete. Charging time 1.5 hours for headphones, 2 hours for the case. USB C charging port IPX5 water resistance
Ugreen has managed with this model to stretch the battery, since we can listen to music for 7 hours until the battery is exhausted. The case has an autonomy of 28 hours, so you can forget for several days to recharge them. The headphones charge in an hour and a half, while the case takes 2 hours to get to 100%.
You can buy these Ugreen X5 headphones on Amazon, its price is currently 59, 99 euros, although the seller offers you a 5% discount coupon. A proposal that gives a good leap in quality and without causing the price to skyrocket. Surely it will meet the average users who are looking for a competitive product that responds to their needs.