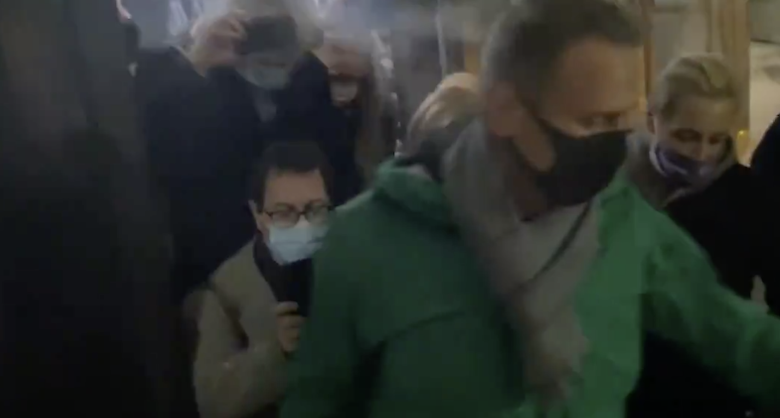 The Russian opposition leader Alexei Navalni has been detained at the Moscow-Sheremetievo International Airport, where he landed this Sunday on a flight from Germany, a country in which he has recovered from the poisoning suffered last year and which he accuses the Russian authorities.
"Border Police officers have taken Alexei without giving any reason. They did not allow his lawyer to go with him"Navalni spokeswoman Kira Yarmish explained through her Twitter account." We do not know how Alexei is, in what state or where he is, "he added.
Later, the Federal Penitentiary Service of Russia (FSIN) has reported that Navalni was detained because "a suspended sentence is pending and since December 29, 2020, he has been in search of numerous violations of the trial period, "according to the Russian news agency Sputnik. Navalni will remain in custody pending a court ruling, the FSIN added.
At first the Navalni environment had reported that the political activist had passed the police controls without major inconvenience. However, several of his supporters and even one of his closest associates had been detained at Moscow-Vnukovo International Airport, where Navalni was originally scheduled to land.
Yarmish explained that at one point the agents asked Navalni to accompany them to "clarify the circumstances of the border crossing." "I know I am right. I am not afraid," Navalni said, addressing his followers minutes before his arrest.