Spotify gets jondo on International Flamenco Day
November 17, 2020
Nacho Serrano Updated: 11/16/2020 2:43 PM Save
This Monday, November 16, the International Flamenco Day, date on which this musical genre, an artistic expression intrinsic to Spanish culture, was declared Intangible Cultural Heritage of Humanity by Unesco 10 years ago. This year, Spotify wants to celebrate with the launch of a Flamenco «hub», a «home» for the genre which houses a total of eleven playlists that range from the most classic flamenco to its most modern side. Within this selection there are proposals such as "Flamenco al día", which will be updated with the new musical releases, and "Jaleo", a list dedicated to the flamenco avant-garde and the fusion of the genre with others, such as rock and electronica.
Flamenco is the third most listened to local musical genre on Spotify in Spain, only behind pop and urban music, and a total of 34 percent of Spanish users show affinity for the genre. Worldwide, flamenco fans do not stop growing and the base of Listeners of the genre has increased on Spotify more than 300 percent in the last two years.
In the «top 5» of countries in the world that listen to flamenco the most, after Spain are the United States, Mexico, Argentina and Chile. These are the ones that go the most to the lists created by Spotify, where you can find everything from the purest genre with "Flamenco 100 percent"; the classics of verses and rumbas with "Coplas de siempre" and "Rumba que te tumba"; to new variants of urban and pop rhythms with «Flamenco + Flow» and «Flamenco Pop».
Although flamenco has centuries of history and is sometimes associated with tradition, its melodies have been able to adapt to new times, both in emerging genres as well as changes in a more tolerant society. Proof of this is Maria Peláe, the malagueña who with her songs promotes the rights and equality of the LGTBI collective. Other artists like Rosalía, María José Llergo, La Tremendita or Daviles de Novelda, have evolved to a musical style with urban rhythms. These mergers are increasingly popular in Spain, as the Spotify playlist «Flamenco + Flow», which includes hits that fuse flamenco with reggaetón, rap and trap, has experienced a growth in listeners from 76 percent over the previous year.
Maria Peláe – ABC
"We saw very clear the need to create a space in the application, to organize the flamingo magma that exists," says Melanie Parejo, Head of Music for Southern Europe at Spotify. "The result is that now you can easily find everything you want to listen to within the vast world of flamenco, an essential genre for Spotify." Parejo explains that there will be eleven playlists, along with other tributes to references such as Paco de Lucía. «On the one hand we seek to pay tribute to flamenco, and on the other, to vindicate the exportability of the genre. For this, all the countries where there is Spotify will have this hub activated in their homes ».
And as Parejo points out, "flamenco has a long history of artists who have transported the genre to other countries in the world. Thanks to artists such as Rosalía or María José Llergo, who have explored innovative ways of incorporating the sound of flamenco into their songs, this genre continues to cross the borders of Spain and evolve. It is a privilege for Spotify to continue supporting local culture through our wide selection of playlists, to continue generating moments of musical discovery among users and helping artists to conquer new audiences, "he adds.
The result of this hub is a journey in which "it will be very easy to find what you are looking for, and also what you were not looking for, but did not know what you wanted to find," says Parejo, who highlights how fashionable the genre is. "It's an ancient genre, but it always manages to be cool, to find friends and supporters who keep it relevant. In this age of streaming we are seeing it clearer than ever.
Another of the most successful subgenres within the platform and most listened to is the flamenco pop, and in the most popular playlists of the subgenre, «Flamenco Pop» and «Flamenco Pop Clásicos», users can listen to renowned artists such as Demarco Flamenco, Ketama, Niña Pastori, Manuel Carrasco or María Peláe, which accumulate hundreds of thousands of listeners faithful to their songs every month.
Regarding the demographic profile of the people who listen to flamenco on Spotify are between 25 and 44 years old, a range that accounts for 60 percent of flamenco pop listeners. However, this average drops at 18 and 34 when they opt for flamenco mixed with hip-hop and reggaeton, and increases to those over 55 when it comes to couplets.
Spotify has also asked artists. Demarco Flamenco, one of the flamenco artists with more than 900,000 monthly listeners on Spotify, believes that the platform "has opened a window from which to peek into the world of flamenco, since it has even compiled recordings that it is impossible to find in any format other than the digital. That makes it possible to have most of the recordings of this genre at hand ». Regarding his music, the Sevillian confesses that "it is closely linked to flamenco, since it is the main element of all my songs, the fundamental basis with which I fuse with other musical genres".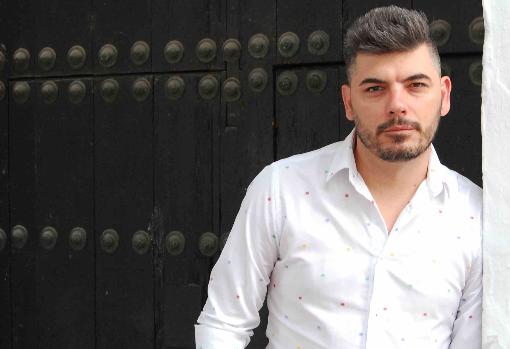 Demarco Flamenco – ABC
For its part, Daviles de Novelda He agrees that «thanks to streaming music, flamenco is gaining new listeners, who are ever younger. In the past, flamenco music came to you from your father, your uncle, or an older brother; now you discover new music in an easier way thanks to streaming, which certainly benefits any musical genre.
Maria Jose Llergo highlights that «the Casa del Flamenco gives the place that corresponds to this genre, which will facilitate its knowledge, its history, its collective, its memory, both in Spain and around the world. Furthermore, it is also a conservation tool, especially of old cantes, to which listeners have access ".
Israel FernandezRegarding the contribution of streaming to music, he affirms that "it has done a lot for flamenco, in general, and to bring it closer to young people, in particular. Any kid has access to all the music in the world from his mobile, he carries it in his pocket. It's a blessing!
See them
Comments Topics