The Subaru Evoltis will arrive in spring 2022. It is a new generation electric crossover that the Japanese brand has already confirmed, including its commercial name. A future model that will share a platform with Toyota but nothing more. Subaru has already confirmed that it will have its own very sporty design, which we have shaped in this preview.
Sharing a platform does not mean that it also supposes a unique design without more distinctions than the emblems of each brand. This is the maxim that Subaru has proposed for the New zero-emission crossover that is brewing and that will debut in two years.
The Subaru Evoltis 2022 It will be the first model in a new range of next-generation electric cars from the Japanese brand and as such, it will also have its own identity that the manufacturer undertook to advance earlier this year with an attractive and very futuristic concept car, confirming itself as a Preliminary version of the electric SUV that will debut at the end of next year, since the intention is to start production in 2022 and go on sale the same year.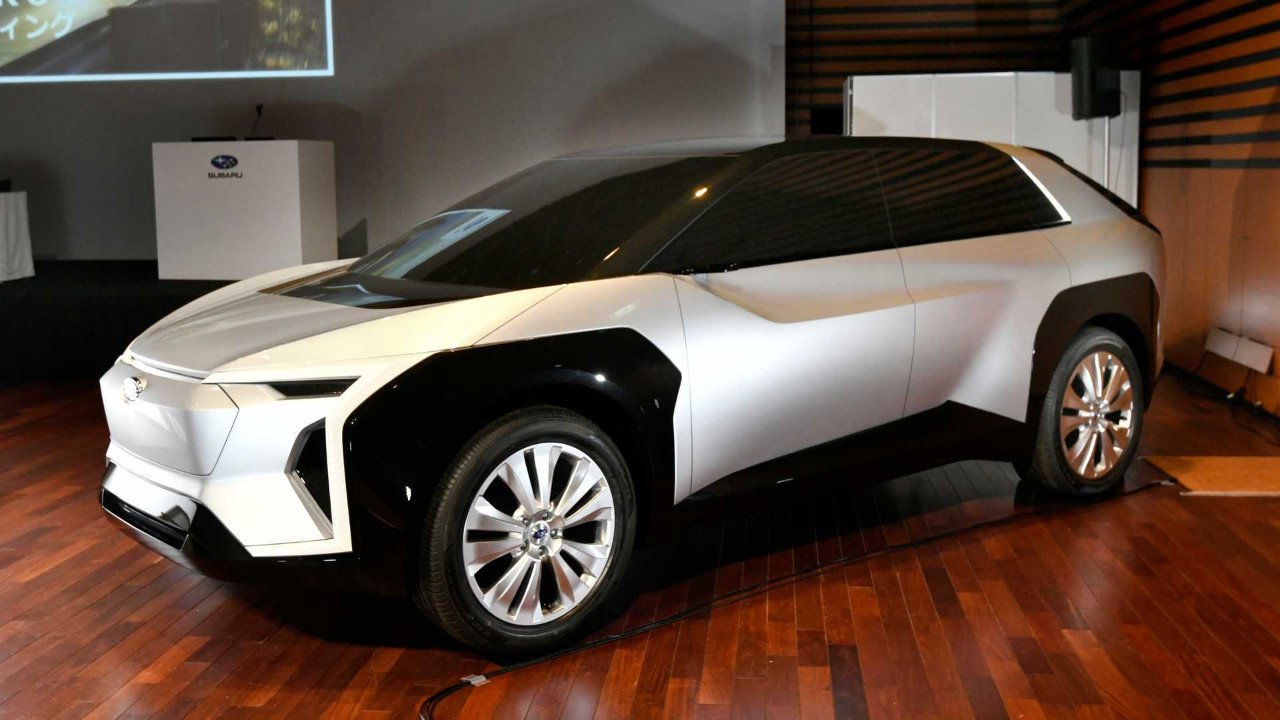 The Subaru EV SUV Concept is the sneak peek of the future Subaru Evoltis 2022
The Subaru Evoltis will arrive in 2022, a C-segment electric SUV with the interior space of a Forester
A design that we have shaped into a new recreation, following the guidelines of our sources that are committed to a very faithful design in the production model. The square wheel arches and the features of the front of the concept will also remain, as the thin headlights, very ragged and sharp from which some LED filaments hang for the daytime running lights.
These run along the sides of the bumper, next to a grill that will have a hexagon shape but will be completely closed. A modern look for the Evoltis that, due to its electric condition, also has the mission of launching a new design style in the Japanese brand. Although its proportions may appear larger, it has been conceived as a model of the C segment and global production, it will offer ample interior space as large as that of a Subaru Forester.
The new model is based on the Toyota's E-TNGA platform for electric cars. The Evoltis will be one of the first fruits of this architecture, which will be offered with two versions with all-wheel drive thanks to two electric motors, with maximum powers of 160 kW and 300 kW, 218 and 408 CV, respectively. For certain markets, a front-wheel drive option and a single electric motor with less than 200 hp. The firm will also differentiate itself from Toyota with a particularly sporty chassis trim.
Detail of Toyota's E-TGNA platform that will sustain the future Subaru Evoltis 2022