09/11/2021 at 7:15 PM CEST
Adrià Leon
Victory placid but dull of PSG to continue at the top of League 1. Mauricio Pochettino's team was practical, who won without showing off, but without suffering excessively, especially in the second half. The Clermont complicated things during the first half hour of play, but the two goals of Ander Herrera they crumbled Pascal Gastien's men. The targets of Mbappé and Gueye in the second they ended up disconnecting the visiting team and the game disappeared after 70 '. Five wins out of five possible for PSG, while Clermont adds their first defeat in domestic competition.
PSG
CLE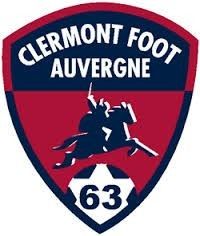 PSG
Donnarumma; Diallo, Kimpembé (Bitumazala, 81 '), Marquinhos, Achraf (Kehrer, 72'); Ander Herrera, Pereira, Gueye (Ebimbe, 72 '); Draxler (Nuno Mendes, 86 '), Mbappé (Icardi, 79'), Rafinha.
Clermont
Arthur; N'Simba, Ogier (Billong, 72 '), Hountondji, Zedadka; Gastien (Iglesias, 87 '), Berthomier (Khaoui, 62'), Abdul Samed; Allevinah (Rashani, 62 '), Pierre-Yves, Dossou (Jordan Tell, 73').
Goals
1-0 M.20 Ander Herrera. 2-0 M.31 Ander Herrera. 3-0 M.55 Mbappe. 4-0 M.65 Gueye.
Referee
Mikael Lesage. TA: Zedadka (10 ').
Incidents
Match played in the Parque de los Príncipes before 10,000 spectators.
PSG started well, with a Mbappe protagonist in the first three attacking possessions of the match. Even so, Clermont, far from waiting behind the Parisian team, stood up through its three attackers: Allevinah, Pierre-Yves Hamel and Dossou, who outwitted the local rear on several occasions, although without luck.
That luck yes he had it PSG, which was much more effective in attack thanks to Ander Herrera, who dressed as a scorer to score a double in just ten minutes. The Basque player took advantage of two rejections in the Clermont area to leave the game practically sentenced before the visitor's impotence. Shortly before the break, Draxler He was able to make the third, but the ball was cleared on the same goal line.
After the resumption, Clermont made a feint to bully again PSG, who did not have a good time behind their back during the first leg of the match. But the visiting arreón lasted ten minutes, or what is the same, the time that Mbappe It took him a long time to make it 3-0, already much more definitive. Wonderful pass of Draxler for what Kylian easily bypass the visiting goal. With the third target, Pascal Gastien's team finished lowering their arms. And then the fourth arrived, the work of Gueye and also taking advantage of a rejection within the rival area.
With the 4-0 in the light, the game fell apart. The changes helped the final stretch to become more temporary, but neither one nor the other intentionally sought the rival goal. PSG, already thinking about their confrontation Champions, He did not force the machine any more and Clermont, too punished for what the party offered, did not make excessive efforts to make up the result.