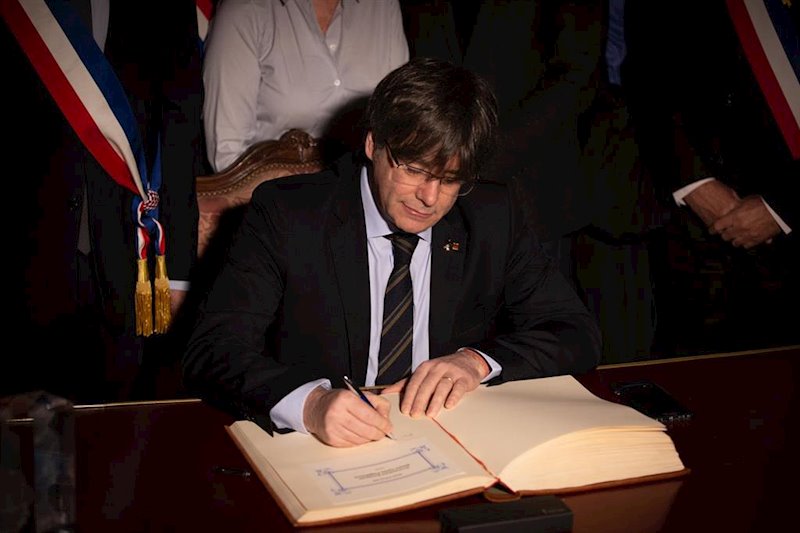 The Committee on Legal Affairs of the European Parliament (JURI) has taken the first step on Tuesday to lift the European parliamentary immunity to the former president of Catalonia Carles Puigdemont. After taking a position in favor of the Supreme Court petition, proposed in their report to give the green light to the proposal. The vote resulted in 15 votes in favor of the uprising, eight against and three abstentions.
The parliamentary commission has also responded to the cases of the other two MEPs and former councilors of Junts per Catalunya (JxCat), Toni Comín and Clara Ponsatí, who they fled with Puigdemont to Belgium to avoid the trial of the 'procés'. The next step will be for the Plenary of the European Parliament to vote in the second week of March also in favor of the report prepared by the conservative Bulgarian MEP Angel Dzhambazki, who shares a group with Vox, in which it is recommended to raise the immunity to the three affected.
It is the first relevant step for this process to end and, nevertheless, there is still a way to determine whether, finally, the former Catalan leaders lose their immunity as MEPs. They will return to the stage of the processing of the European arrest and surrender warrant (euroorden) if the parliamentary immunity of Puigdemont, Comín and Ponsatí is finally withdrawn.
The last word will be held by the plenary session of the European Parliament, between March 5 and 8. "We have to wait. The procedure has not yet been completed. Once the plenary votes in favor of ratifying the Commission's report, the lifting of immunity is automatic", said the president of the Legal Affairs committee, Adrián Vázquez after the vote on the report.