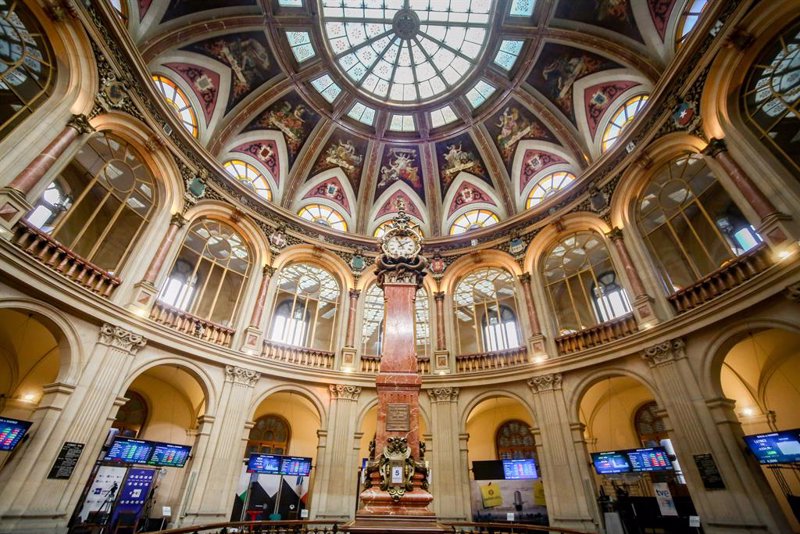 The week begins in the exchanges with doubts as a result of the impact of Covid-19 around the world and the launch, by different countries and the different Autonomous Communities here in Spain, more restrictions to prevent the spread of the virus.
"Over the weekend, news about Germany suggested the possibility of a night curfew, after France imposed his own curfew starting at 6pm last week. The UK government also tightened its own measures, closing all travel corridors to the country from 4 in the morning, and imposing strict testing and quarantine restrictions on anyone entering the country ", CMC Markets experts explain in their daily report.
Concern for the levels of vaccine stocks in the USCoupled with news late last week that vaccine deliveries in Europe are shrinking due to short-term supply constraints, it doesn't help either.
Asia has lived a mixed day journey. For several months, China has been able to avoid a second wave of coronavirus infections, with trade data from December last week pointing to an economy that it appears to have recouped all its losses caused by last year's lockdown.
This morning's economic numbers show that the Chinese economy expanded by 6.5% in the fourth quarter, with the last three months suggesting that economic activity has returned more or less to normal.
"Although the main GDP number looks impressive, it is still clear from the consumer spending figures that the Chinese consumer is still showing some level of caution with the growth of retail sales, which are still below the levels seen for the last time at the end of 2019, when spending tended to levels close to 8% ", they add from CMC.
This Monday's agenda includes a meeting of the telematics Eurogroup to discuss post-Covid recovery plans. In addition, investors today will be watching Italy, where Prime Minister Guiseppe Conte, is submitted to the approval of Congress and the Senate, where he is in the minority, after losing the support of Matteo Renzi's Italia Viva. The media recall that the Senate has been in recent times the "grave" of several governments in Italy, such as that of Romano Prodi in 2008.
Finally, remember that this Monday Wall Street is closed for the Martin Luther King holiday. As for the highlights of the week, do not forget that on Thursday there is a meeting of the European Central Bank (ECB) rates and on Friday the PMI services and manufacturing for January are published.