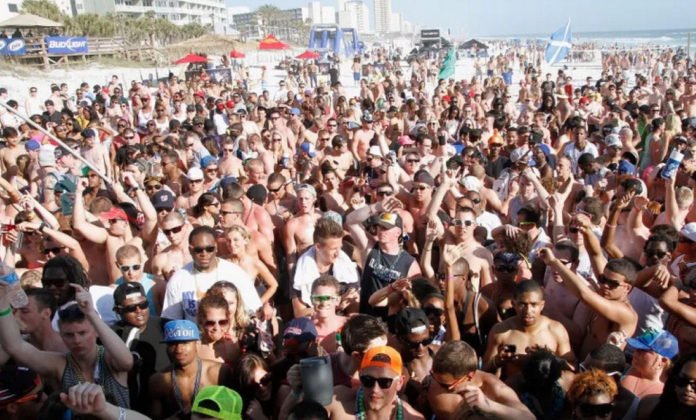 Authorities are trying to convince young people by warning that no one is immune from a global pandemic that could sentence millions of people to death around the world.
It seems like a horror movie script, but despite the fact that local, state and federal authorities have alerted young people to avoid mass events, people between their 20s and 30s seem to feel immune to contagion, to the degree of organizing "Coronavirus parties".
A person in Kentucky tested positive for COVID-19 after attending one of those 20-year-old events.
"I guess to think they were invincible, flaunting the ban on mass gathering," said the governor of Kentucky, Andy beshear, at a press conference. The official was upset, because the young people do not obey the restraining orders.
"This is one (thing) that makes me mad … and it should make you mad," he said. "This is something that no one should do in the whole community." Fortunately, it is the only reported case so far, but Beshear regretted the fact.
"We are fighting for the health and even the lives of our parents and our grandparents", said. "Don't be so callous as to intentionally go into something and expose yourself to something that can kill other people."
Young people have been focus of alert, because they have disobeyed the orders to avoid contagions, such as going to crowded beaches in Florida or concentrating on parks in New York.
Last week, federal authorities reminded this social group that they are not "invincible" nor immune to COVID-19, in addition to reporting cases of more accelerated deaths among 20 to 30 year olds.