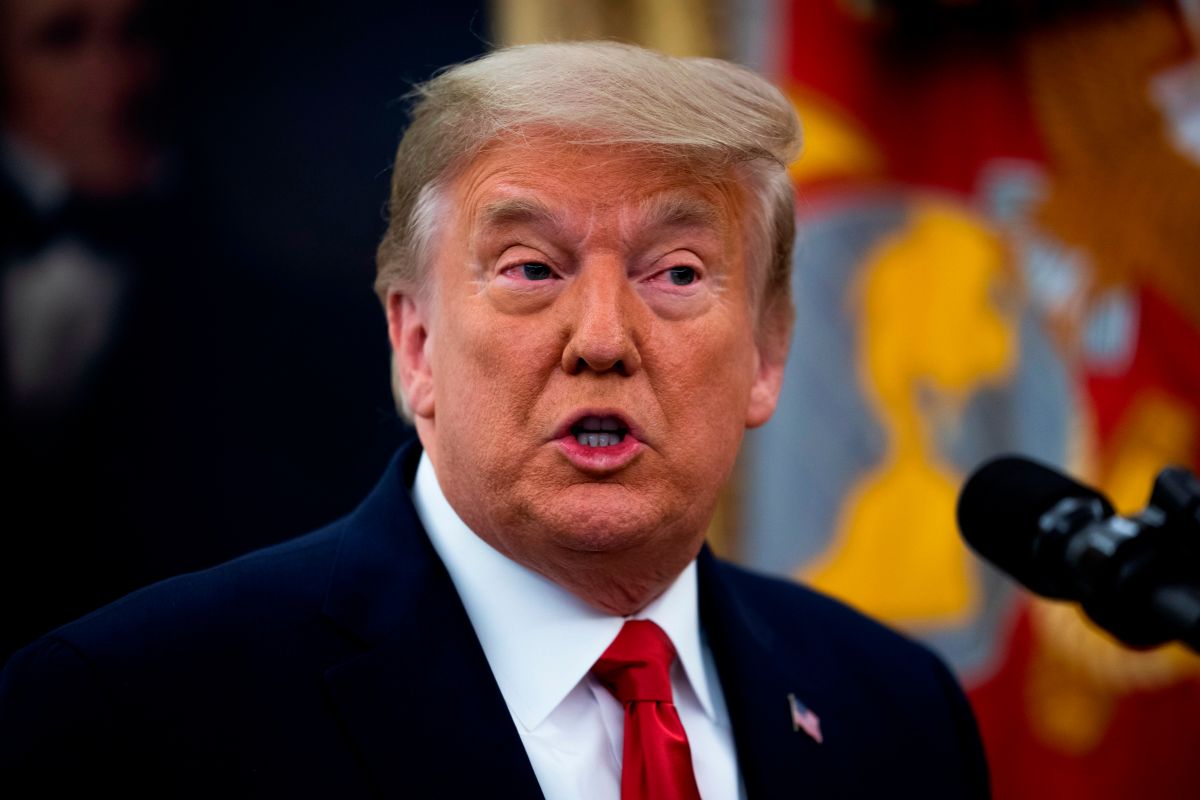 The outgoing president of the United States, Donald Trump, asked the Georgia Governor Brian Kemp, to convince state legislators to declare him the winner in the demarcation.
To that end, the Republican required Kemp to convene a special session and motivate legislators to step up and choose delegates in his favor.
Information originally released by the Washington Post, citing a source familiar with the talks, further indicates that Trump asked the Republican governor to audit the signatures of the ballots by mail.
Kemp rejected the proposal on the grounds that it does not have the authority in law to take such action.
The authorities have already certified the triumph of Biden in Georgia, one of the states that determines the US elections.
The White House has not officially reacted to this Saturday's report.
But the outgoing president mentioned the Georgia case today with a message through his Twitter account.
"I would easily and quickly win Georgia if Governor @BrianKempGA or Secretary of State allowed a simple signature verification. That has not been done and would show large-scale discrepancies. Why do these two 'Republicans' say no? If we win Georgia, everything else falls into place, "reads a Trump tweet shared this afternoon.
I will easily & quickly win Georgia if Governor @BrianKempGA or the Secretary of State permit a simple signature verification. Has not been done and will show large scale discrepancies. Why are these two "Republicans" saying no? If we win Georgia, everything else falls in place!

– Donald J. Trump (@realDonaldTrump) December 5, 2020
Trump's alleged move is one more in a chain of accusations about electoral fraud that he has failed to prove in court in his attempt to invalidate the results of past elections and declare himself the winner.
The action also comes hours before he led a mobilization in support of Republicans David Perdue and Kelly Loeffler for the federal Senate. Next January, two seats will be voted on in the Senate that would define whether the Republicans maintain control of the Upper House.
The same newspaper released a poll this Saturday that indicates that almost 90% of the Republicans who make up the House and the Senate abstained from confirming who won the elections on November 3, this despite the fact that yesterday Biden officially obtained the majority of votes needed in the Electoral College to reach the White House.
California certified the election results on Friday and named the 55 voters who pledged to vote for the Democrat.
The formal approval of Biden as the winner by California Secretary of State Alex Padilla brought the number of voters who have pledged to vote for him to 279, according to The Associated Press tally.
Voters named Friday will meet on December 14, along with their colleagues from each state, to formally vote for the next president.