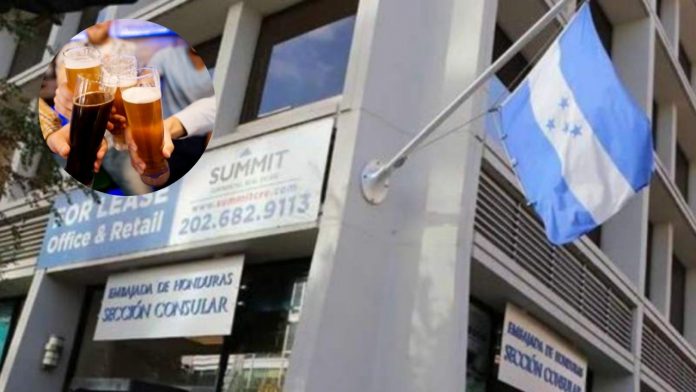 UNITED STATES. Two Honduran diplomatic officials were arrested this Thursday for speeding and completely intoxicated, informed the embassy of Honduras in the United States.
«With deep shame I want to inform you that today we have received two notifications from the Department of State where they communicate to this Embassy that, Two officials from two different consular offices were detained by police officers for speeding and severe alcoholism, both cases"Says the document that does not reveal the identity of the officials involved.
In the Memorandum, the Embassy of Honduras in the United States made a reminder to the officials.
«Not only during office hours and inside the building where they work but in each of your personal acts outside of working hours», He details.
In this way, he asks consular workers to represent the Republic of Honduras in the United States with dignity.
Read also: New migrant caravan departs from SPS
The document recalls that the immunity granted by the receiving State should not serve as a justification for committing offenses that the laws impose.
The Honduran Ambassador to the United States, Luis Fernando Suazo Barahona, he stamped his signature on the document.
In the end, he suggested that strict measures be taken so that this does not continue to occur in any of the diplomatic or consular offices.
Drunk Driving in the United States
The detainees in drunk state in United States, they can have many legal problems, especially if they are foreigners.
The legal limit in United States to drive after drinking is a concentration of 0.08 degrees of alcohol in the blood.
Penalties can be up to seven years prison and fines up to $ 50,000.
This month, the United States added drunken detention as one of the crimes that prevents migrants from asylum.
---