New York :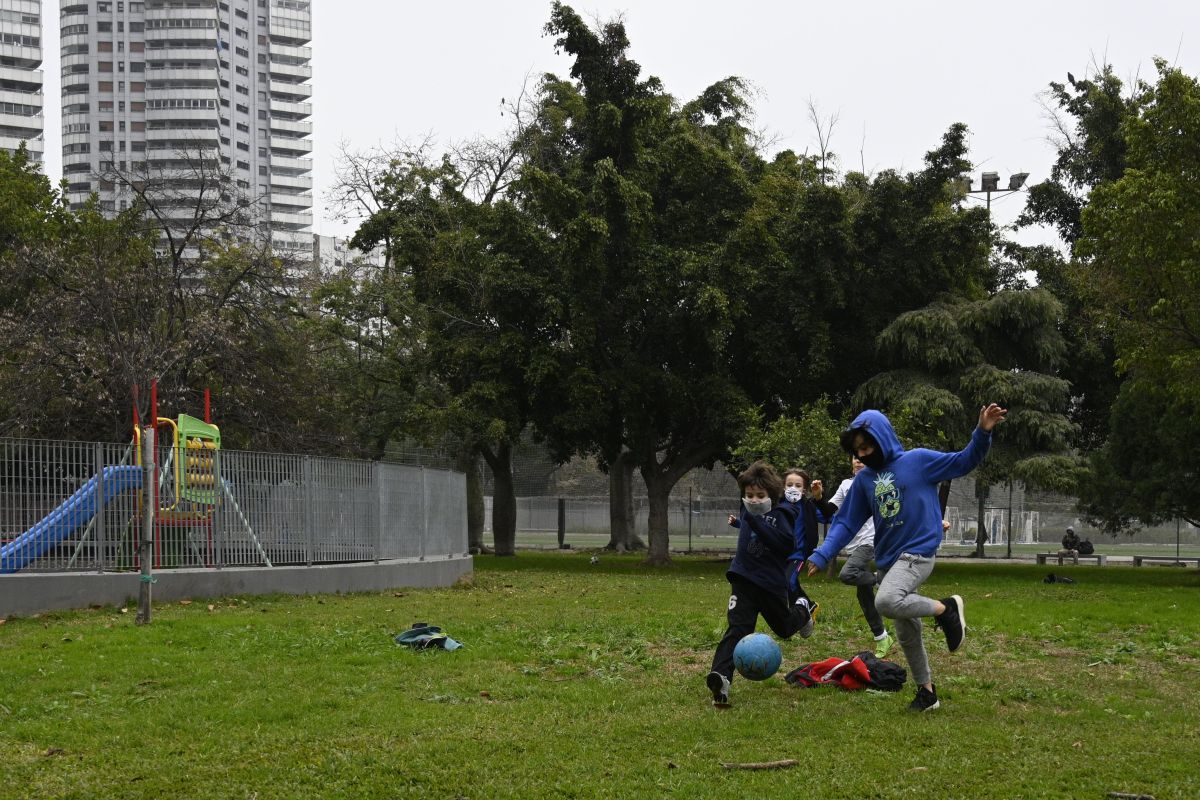 Many Latino children play soccer in the parks, other baseball, and other sports.
Photo: Juan Mabromata / . / .
Many young people from minority communities in the city New Yorkers are big sports fans, like the Dominicans with baseball and the Mexicans with soccer, and some are talented enough to stand out in competitionsBut without sufficient support to develop their sporting potentials, a large majority of these athletes fail to reach the next level.
And to change this reality, Councilor Ydanis Rodríguez is promoting a bill that would create the Mayor's Office of Sports and Recreation, which would be responsible for creating strategies and initiatives to support the sports activities in five borough neighborhoods and create a single channel for underprivileged children to be placed in shows and competitions.
"We do not have a single office that has been designated and that has the objective of putting strategies to develop these children in the lower, intermediate and secondary levels so that they can become competitive," Rodríguez said during a virtual public hearing this Monday by the Parks and Recreation Committee of the City Council.
"It's about fairness, everyone saw the disparities that came to light because of the Coronavirus. Most of the communities that died from COVID-19 came from communities that had higher rates of asthma, heart disease and obesity. Sports are an area in which we must balance the playing field. We need to connect young people with quality sports opportunities and recreational centers, "added Rodríguez.
The councilman of Dominican origin recounted his own experience of seeing how young people in some of the neighborhoods he represents such as Washington Heights, with a large Dominican community, are in the streets playing sports like baseball and many times without the adequate spaces or necessary supervision.
And as with MOIA, the Mayor's Office for Migration Issues on which most of the City's immigration initiatives are concentrated, Rodríguez hopes that his proposal will be a similar experience, in which what they are already doing can be centralized. around sports with Education deparment (DOE), Department of Youth and Community Development (DYCD) and the Parks Department.
Furthermore, according to the councilor, "with the new office we will increase and exceed the current number of young people who are connected to competitive sports opportunities. They will receive the necessary support and strategy to continue expanding their skills. It will also create the opportunity for sports institutions, such as the Yankee Stadium, the MET yel Barclays Center, be an integral part of this initiative ".
Matt Drury, Director of Government Relations for the 'NYC Parks', said at the hearing that this agency "supports the development of this sports talent of young people", and acknowledged that it is true "that currently there is not a single agency that has a matrix strategy that does this work, and we are here willing to learn more about this proposal and discuss it more in depth ".
At the hearing, the Chairman of the Parks and Recreation Committee, Councilor Peter Koo, asked NYC Parks to improve the processes for granting permits for the use of sports fields in parks, which would benefit youth in community communities.
"Creating a channel for the sports development of children would allow them to help parents, from when their children are four, five or six years old, identify that special talent they have and achieve that they are trained first for local competition, move on to the state, national and thus even reach the Olympics, "said Koo. "It is certainly a good idea for the City to create this channel to coordinate and monitor all sports activities together."